Kennewick Police Department: Burglaries UPDATE
Posted:
Updated: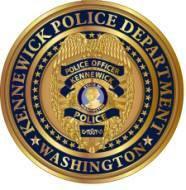 Burglaries UPDATE
Date and Time of Incident: Friday, Saturday & Sunday
Location of Incident: Kennewick
Summary of Incident:
This past weekend, the Kennewick Police continued to receive calls for Burglaries. In total, six more burglaries were reported this past weekend.
Friday: 13- 37239 - 101 Clover Island. The Port of Kennewick storage building was broken into and several items including a pressure washer, power cords, battery charger were taken.
Saturday: 13-37579 - 2217 W. Grand Ronde. Suspect(s) broke a window to gain entry. Two Hispanic males driving an older gray 4 door sedan were seen in the area at the time of the burglary.
13-37611 - 2811 W John Day. A rear sliding glass door was broken to gain entry. A safe was taken and later recovered in Pasco.
13-37681 - 906 N Cleveland. Rear sliding glass door was opened by the suspect(s) and cash was taken from the apartment.
13-37658 - 2002 W 5th. Suspect attempted to pry a window open to gain entry but was unsuccessful.
Sunday: 13-37808. 407 W 4th. Suspect(s) forced open a rear door. Entry was made but nothing was found missing.
The Kennewick Police are requesting all residents to call if they see any suspicious persons or vehicles in the neighborhood immediately. We believe that this is the work of multiple individuals working together.
If someone has information that they would like to provide while remaining confidential, they may call the Crime Stoppers line at 586-TIPS (8477), 1-800-222-TIPS (8477) or visit www.tricitiescimestoppers.org