Kennewick Police Department: Daily Briefing: Friday, November 22, 2013
Posted:
Updated: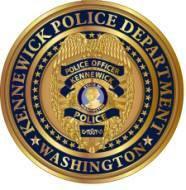 Friday, November 22, 2013
D-Squad

Burglary/100 blk Clover Island Dr- Complainant reported the building had been broken
into and several items including a pressure washer, extension cords, battery charger and
more were taken. The suspects opened the rear door which was secured but very
poorly allowing anyone to pull it open. No suspects or witnesses.

Auto Theft/700 blk S Washington St- Complainant reported on of his work truck was
missing from the lot. The truck as "POW Contracting INC, Pasco WA" written on the
doors. The keys were hidden in the vehicle. No suspects or witnesses.

Fraud/3600 blk W 4th Pl- Complainant reported that someone has cloned her debit card
and used it at an unmanned fuel station in Colorado. Employee for the fuel station was
contacted and agreed to view the security video.

Theft from Vehicle/400 blk S Olympia St- Complainant reported finding her stereo
missing from her unlocked vehicle. No suspects or witnesses.

Theft/1000 blk W 14th Pl- Complainant reported finding her passenger window broken
out of her 2004 Kia Optima and a Victoria's Secrets bag missing. No suspects or
witnesses.

Theft/7000 blk W Canal Dr- Complainant reported his Xanex and Adderall were stolen
from his backpack at work. No suspects or witnesses.

Fraud/500 blk S Olympia St- Complainant posted a trailer hitch on Craig's List and a
buyer sent a check for $800 for the $200. The suspects then notified the seller that he
had inadvertently written the check for $800 and asked that the seller cash it and send
him back the difference. He did. The check was counterfeited. Forwarded to
Detectives.

B Squad

Fraud/2400 blk S Buntin Lp- The reporting party and employee of local bank reported
that he believes that 80 year old male has been the victim of a scam. He was contacted
by Hispanic male who represented themselves as IRS agents. The males told him that
he was being investigated for tax problems and he was told to send them money. He
reportedly sent $125,000 and was about to send another $ 35,000.00 but the bank
stopped payment on that check. He was contacted and said he had been contacted by a
sweepstakes company and told to send the money to get his winnings out of storage
and sent to him. The swindle appears to be on a national level.

Threats/2500 blk W 4th Ave- Complainant reported that her ex-husband told her she
needs to check herself or he would beat her ass during an argument over who should
sign their son's report card. She said she was scared but does not want the police to
contact him, but she just wants this documented.

Theft/1300 blk W Columbia Center Blvd- An employee reported that a male, later
identified, stole a hair straighter form the location and left in a pickup. He could not be
located and the investigation is continuing.

Assault/2000 blk W Kennewick Ave- The bartender reported that a customer hit
another patron, during an argument. He arrested and booked for Assault 4the Degree.

Taking Motor Vehicle without Permission/1700 blk W 15th Ave- Complainant reported
that female took her white For Taurus (WA/ANH0316) to drive someone to the hospital
days ago and did not return it.

Narcotics/Conway & Kennewick Ave- Officer Sneyd stopped 19 year old male for a
traffic infraction. The odor of marijuana was coming from the vehicle. The vehicle was
towed for a search warrant. Investigation will continue.

CAT

Warrant Arrest/300 blk E 2nd Ave- Detectives are investigating a possible robbery. One
of the involved people was identified as had a warrant for his arrest. Detectives went to
his house to arrest him. Prior to detectives entering the house he had crawled into his
attic to hide. Detectives called out for him to come out, but he ignored them. Eventually
Gonzalez he was found in the attic, and taken into custody and was booked into
Benton/Franklin Juvenile Justice.