Kennewick Police Department: Daily Briefing: Monday, November, 25, 2013
Posted:
Updated: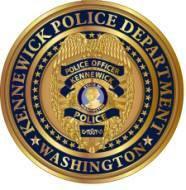 Monday, November 25, 2013

C-Shift

Assault DV/1000 blk W 4th Ave- Officers responded to what was originally dispatched as
a female being threatened by a knife. Officers arrived to find a male and female had
been involved in a domestic altercation where he shoved her. There was no indication,
statements, or evidence that there was a knife involved. Male booked for assault DV.

Burglary/800 blk W 43rd Ave- Complainant reported that her laptop computer was
missing from her home. She said it was taken sometime between 01:00 and 10:00. She
met the investigating Officer outside and refused to allow the Officer inside to
investigate the burglary. Means of entrance/exit and any evidence is not known. She
did advise that a male had been at her home last night. When the Officer asked about
male she became uncooperative. No suspects, uncooperative victim.

Burglary/1200 blk S Olympia St- An employee found a male inside one of the shops. It
appeared the male was attempting to steal gasoline. The suspect fled when confronted
by the employee. The suspect was located and arrested by responding Officers. He was
highly intoxicated (.199) and was booked for Burglary 2nd after medically cleared.

A-Shift

Assault DV/6500 blk W Kennewick Ct- Officer Valdez contacted Trios Health in regards
to an assault DV victim who had received medical treatment and then left. It was
reported a male had been assault by his father and received a closed fracture of the
nose and a deviated septum. Officer Valdez responded to the family residence and
contacted the father. He stated that his son has been in a lot of trouble and just spent
55 days in jail. Today his son was hanging out at a known narcotics residence and
refused to come home. Dad was able to get his son to leave and the two began arguing.
During the argument he hit his son twice in the face. Dad was arrested and booked for
assault 2nd DV.

Assault DV/3000 blk W 4th Ave- Officer Rosane responded to this residence for a
disturbance in progress. It was reported that a male, who does not live there, was at
the location and had assaulted his son. He was contacted and found to be highly
intoxicated. His son and daughter confirmed that the suspect had assaulted his son. He
was arrested and booked for assault 4th DV. A no contact order was issued.

Warrant Service/400 blk S Olympia St- Officer Rees located two brothers at this
residence. Detective Harrington was trying to locate the two regarding a case that is
going to trial. One was arrested on his warrants and transported to KPD where he was
interviewed by Detective Harrington. The second brother advised that he did not want
to speak with Detective Harrington.

Mental/600 blk N Young St- Officers responded a male that was acting strange in the
lobby. Officers contacted the subject, who is a transient from South Dakota. He had
superficial cuts to his wrist but wanted to speak with Crisis. He was later transported to
the mission for the night.