Kennewick Police Department: Daily Briefing: Saturday, November 30, 2013
Posted:
Updated: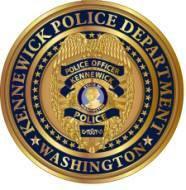 Saturday, November 30, 2013

C-Shift

Burglary/100 blk W Canal Dr- Business was burglarized during the night as owner was
at location last night until 19:00hrs. The secured fenced area was entered by a front
gate being pried open. Along with smaller property that was stolen a gold Chevrolet
1500 truck was stolen from the location. The truck was later recovered at another
business burglary. No suspects.
Burglary/500 blk E Columbia Dr- Business was burglarized during the night as owner
was at location last night until 20:00hrs. The secured fenced area was entered by
disassembly of a portion of fence. The gold Chevrolet 1500 that was stolen previous
burglary was recovered on the property and processed for evidence. A black 2000
Nissan Sentra (ABX5172) was stolen from this location. Other property was also stolen.
No suspects identified. Nissan entered as stolen.

Burglary/100 blk W Entiat Ave- This business has storage units that back up to one of
the other recent burglary victim's property. The owner was last at the location on the
27th. The side of a storage unit, which was metal siding, was damaged to gain entry.
Sheetrock between the connected units was cut to gain entry into the second storage
unit. Various tools were stolen from the location. No suspects.
A-Shift

Theft/2700 blk S Quillan St- Officers responded to a report of an uncooperative
shoplifter. While officers were en route the female suspect ran to a vehicle and left the
location. Security reported the female entered the store and shoplifted a number of
cosmetic items. It appears the female suspect was wearing a wig at the time of the
theft. A plate number was obtained from the suspect vehicle but it has not yet been
located. Follow up continuing.

Burglary/300 blk N Fruitland St- At 2115 hours officers responded to a burglary.
SECOMM advised that the owner had received an alarm trip just before 2100 hours and
they responded to check the building. Upon arrival they found the front door had been
forced open. The building was cleared and no one was located. The owner checked the
building and yard and found that nothing was missing. The scene was processed but no
latent prints of value were located. It appears the alarm scared off the suspect(s).

Accident FTS&ID/1300 blk N Columbia Center Blvd- Cpl Newton contacted complainant
regarding a hit and run report. She reported that her vehicle was parked at the mall.
When she returned she found a note from a witness stating her vehicle had been struck.
The note contained the license plate of the suspect vehicle. Cpl Newton located the
suspect vehicle and was able to match the damage. Cpl Newton has been unable to
make contact with the vehicle owner. Follow up continuing.

Theft/1000 blk W Columbia Dr- Complainant reported she was at the location doing
janitorial duties when her vehicle was prowled. An unknown suspect entered the
vehicle through the unlocked hatchback. The suspect stole her wallet which contained
2 credit cards, 1 debit card and her license.

Vehicle vs Pedestrian Collision/1st Ave & Dayton St- Officers responded to this location
for a report of a vehicle vs pedestrian collision. It was learned that a male was crossing
1st Ave when he was struck by a vehicle attempting to make a left hand turn onto 1st Ave from Dayton. He was transported to Trios Health where he was treated for non life
threatening injuries. Officer Banner handled the investigation.
Field Arrest/900 blk S Auburn St- Officers responded to Trios for a lewd conduct in
progress. Security reported that a male and female were possibly having intercourse in
a restroom. Officers contacted a female and two males. All denied the allegations
about the lewd conduct. One male was arrested on an outstanding warrant and the
second male was arrested for false reporting. He gave a false name because he thought
he had a warrant. All three were trespassed from the location.

CAT

Wanted Person/1200 blk W 10th Ave- CAT went to this location to make a social contact
to see if a wanted person was at the location. Prior to making contact detectives looked
in a window and saw a male. BCSO said they had probable cause to arrest him for
eluding from a pursuit the night before. Prior to BCSO arriving detectives contacted two
males as they were leaving the apartment. One had a felony DOC warrant. BCSO
booked their suspect into jail for eluding and Kennewick detectives booked the other on
his warrant.