Washington State Patrol Changes Recruitment Standards
Posted:
Updated: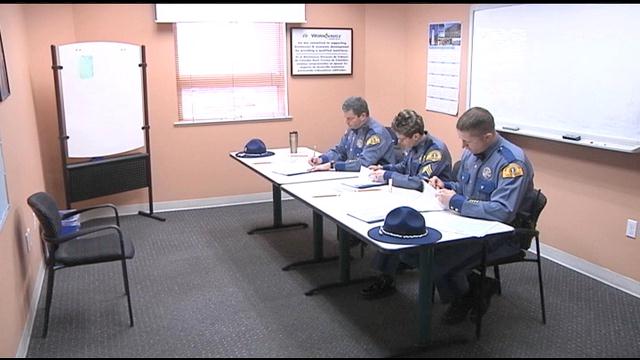 KENNEWICK, WA-- Washington State Patrol needs more new recruits and they're now changing their requirements in hopes of keeping more candidates longer into the recruitment process.
WSP is altering their screening process to adopt a "whole person" approach.
They found the strict requirements they've previously used cut many candidates with great potential.
The WSP needs to do whatever they can to hire more troopers because more than 200 troopers and sergeants currently eligible to retire in the next four years.
The agency says they still plan to keep high recruiting standards, but will consider the person as a whole instead of disqualifying candidates based on a list of requirements.
WSP only hired around 50 people to enter the training academy this year from the hundreds who attended their recruitment events.
"The reason we made these changes is because we're having a hard time hiring trooper cadets. We've only been able to hire half as many cadets as we really need," said Trooper Chris Thorson, WSP.
Some of the biggest changes come to the standards for an applicant's prior drug use.
Tolerance for marijuana use was lowered to within the last year. And now a candidate can even admit to using drugs like cocaine or meth up to three years ago as long as they didn't use more than five times. That's reduced from the prior ten year rule.
WSP will still eliminate applicants with any criminal record including felonies, domestic violence or selling drugs.