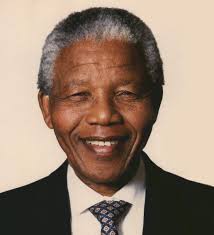 JOHANNESBURG, South Africa (AP) - South Africa's president says Nelson Mandela has died. Mandela was 95 years old.
BIO:

Nelson Mandela survived decades in prison and stayed the course through enormous punishment — ultimately leading his country into freedom.
In his dedication to the liberties of his people and his defeat of apartheid, Mandela became a global symbol of triumph over adversity and one of the most recognizable human rights advocates of the twentieth century.
Described by other leaders of the world as "charming", "kind-hearted", and "humble", Mandela and his heroic legacy changed the history of his country while teaching the rest of world the importance of perseverance, justice and forgiveness.