Kennewick Police Department: Daily Briefing:Friday, December 6, 2013
Posted:
Updated: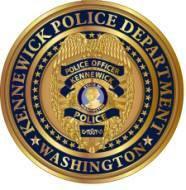 Friday, December 6, 2013
D-Shift

Suspicious Person/400 blk W 27th Ave- Officers Zinsli, Meyer and Canada responded to
the location and eventually contacted several subjects. One of males was arrested for an
outstanding warrant, trespassing and disorderly conduct.

Assault DV/1100 blk W 10th Ave- Officer Davis responded to a disturbance. Upon arrival
it was determined that both the male and female admitted to assaulting the other. The
male was determined to be the primary aggressor and was booked for DV assault. The
female was cited and released for the same.

Theft/Benton & Kennewick Ave- Officer Reynolds took a report of a theft from the back
of a parked pick-up truck. Unknown suspects took a work tool box containing tools from
the unlocked truck.

Suicidal Threats/100 blk N Yost- Intoxicated female took several of her meds above her
normal dose stating she didn't want to live due to her chronic pain. She went to Kadlec
where Crisis met her.

Graffiti/100 blk S Zinser St- Officer Reynolds took a report of graffiti that was spray
painted on a fence at this location. The graffiti was in red paint. No suspect information
at this time.

Warrant/Klamath & Jean- Officer Davis contacted two males in the area of Jean and
Klamath. One had a felony warrant and went to jail.

B Squad

Trespass/4800 blk W Metaline- The male victim reported that a male knocked on his
door. He asked the male, through the closed door, what he wanted. The male said he
was looking for a friend. The victim told the male to leave or he would call the police. A
minute or so later the suspect opened the door about three inches. He ran to the door,
closed it and locked it. He said he was sure the door was locked when he left it after the
first contact. The male suspect was located and arrested for Trespass. He became
uncooperative and was booked at the BCSO Jail.

Verbal Domestic/00 blk N McKinley- CPS requested assistance for a welfare check. An
11 year old reported to a school official that his father held a knife to his mother's
throat during an argument last night. The mother was contacted and said she and her
husband had an argument about money last night, but there was no assault involved.
She did not have any injuries. She said that her son has a vivid imagination. CPS was
advised of the outcome.

Assault/Kennewick Ave & Vancouver- Taxi driver reported that he picked a male at his
motel and asked to be taken to a place where he could get food and meet girls. He said
they were in route to downtown Kennewick when the male became agitated and
threatened to kick the driver's ass. He said he took the threat seriously and said that
the suspect threw coins in his face when he was paying him. The suspect, who was
intoxicated, paid for the fare and admitted he threw the coins at the driver. He was
arrested. While in route to the jail the suspect told Officer Harris that he had no idea
who he was dealing with, but he will find out soon enough. He also said his uncle is a
sheriff in Oregon and Officer Harris will be hearing about this later.

Vehicle Prowl/800 blk S Dayton- Complainant reported that an unknown suspect
entered her unlocked vehicle while it was parked at the above location and took her
purse. The purse contained 3 Provider One cards and 3 Virgin Mobile Prepaid cards
worth $140.00.

Assault/300 blk N McKinley- Officer Hanson responded to a physical altercation.
Officers heard what sounded like a fight inside the apartment and entered. Two males
had visible signs of fighting and both were detained. One refused to provide his name
and was arrested for obstructing. The other attempted to head butt Officer Sneyd as he
was being searched and was taken to the ground. He was arrested for Assault 3rd
Degree and Resisting Arrest. Both had also been involved in a disturbance in the
downtown area earlier in the shift.

Burglary/300 blk S Anderson- Complainant reported that an unknown suspect entered
their residence by smashing the kitchen slider. Christmas presents were taken. Some
pieces of glass were collected for possible latent fingerprints.

Verbal Domestic/400 blk S Rainer- Officer Harris responded to a male and female fight
outside the location. No one was seen outside and a male was contacted at the
residence. He said his girlfriend was intoxicated and likes to argue when she is in that
condition. He let officers inside the location and the female was contacted. She
confirmed the issue was verbal only and did not show any injuries.

CAT

Missing Person Follow-up/Kennewick- Detectives conducted follow up on tips.