Kennewick Police Department: Daily Briefing: Wednesday, December 11, 2013
Posted:
Updated: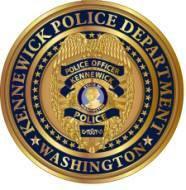 Wednesday, December 11, 2013

D-Shift

Domestic/00 blk S Fruitland St- At 08:30 an intoxicated female and her intoxicated
husband argued over a pillow this morning prompting her to call 911. We cleared and
she immediately called back again saying her husband won't stay in the bedroom. We
did not respond. A few minutes later he called back claiming that she had pulled a knife
on him. He was adamant and so was she that she didn't. His story wasn't adding up and
after a short discussion we determined there was no probable cause for assault and
explained to him misusing the 911 System and false reporting. He then went to bed
and we didn't hear from him again.

Child Sex/500 blk S Dayton- 15 year old female reported a 16 year old male sent her
pictures of his penis to her Facebook page. Post Miranda the male said he didn't know
her but saw her on Facebook and decided to send the picture to her. He was arrested
and turned over to mom.

Malicious Mischief/4200 blk W 21st Ave- Complainant reported hearing a loud noise last
night and then this morning finding a soccer ball sized dent in his garage door.
Unknown what made the dent. No suspects or witnesses.

Theft from Vehicle/900 blk W 24th Ave- Complainant reported finding his wife's vehicle
rummaged through. He stated that missing from the vehicle was a small suitcase that
contained paperwork, some change, mail and TRAC c-phone. No suspects or witnesses.

B-Squad

Auto Theft/3300 blk W Clearwater - Complainant reported that an unknown suspect
took his company's white 2010 Chevrolet Silverado pick up. The vehicle was entered as
stolen.
A few minutes into the shift and just before the ATL was entered, Pasco PD located this
vehicle in Pasco. Pasco PD processed the vehicle for latent fingerprints and took
pictures of the vehicle. The complainant said the stereo was missing. Newly purchased
items were taken from the back seat and well as items from the tool box. The vehicle
was removed from stolen status and returned to complainant.

Accident FTS & ID/600 blk N Georgia St- Complainant reported that an unknown
suspect hit his car and damaged the driver's side front fender, bumper, grill and turn
signal. The suspect vehicle left a part of the driver side body panel at the scene. The
suspect vehicle was leaking coolant after the collision. An area canvas produced a
neighbor who saw the suspect vehicle leaving the scene. She described the suspect
vehicle as a red low riding passenger car with skinny tires. She said it looked like a
"teenager's car."

Assault 3rd Degree DV/Columbia Dr & Entiat- Officer Grant responded to the ER and
contacted a female who reported that on 12/11/2013 her ex-boyfriend hit her with a
cane during an argument. She made several comments that she is scared of him. There
was substantial bruising and swelling on her leg. It appeared she had been struck
multiple times. The male suspect was contacted and admitted to hitting her with a
cane. He was arrested for Assault- 3rd Degree DV and booked per the on call Deputy
Prosecutor. A No Contact Order was put into place.

Narcotics/Rainer & 10th Ave- Officer Kiel stopped a male for a traffic infraction and
smelled MJ. He said a passenger had been smoking MJ. The vehicle was searched and
two apples were found that were fashioned as MJ pipes, one had un-burnt MJ in it. It
was in the location that a second passenger had been sitting and he had moved one of
the pipes to conceal it. He was also arrested for possession of MJ a few days ago by
Officer Kiel. The suspect was questioned about the pipes and said he wanted a lawyer
to come to the scene. They were turned over to parents and JCRs were completed. The
driver was cited and released for Possession of MJ and Drug Paraphernalia.

CAT

Warrant Arrest/Clearwater & Buntin St- Detectives contacted a female at this location
and arrested her for 3 warrants. She was booked into Benton County Jail.

Warrant Arrest/Kennewick & Vista Way- Detectives contacted a male at this location
and arrested him for 1 warrant. A search incident to arrest detectives located
methamphetamine and a scale. He was booked into Benton County Jail for his warrant
and POACS/Meth.

Warrant Arrest/400 blk S Olympia St- Detectives contacted three subjects at this
location. One was arrested for 1 warrant, the second was arrested for 2 warrants and
the third was arrested for 1 warrant. All three were booked into Benton County Jail.

Warrant Arrest/3rd & Quincy St- Detectives contacted male at this location and arrested
him for 1 warrant. He was booked into Franklin County Jail.




If you have information pertaining to any of the crimes reported in the
Briefing, contact Kennewick Police at (509) 582-1351 or Tri Cities Crime
Stoppers at (509) 586-8477/ (800) 222-TIPS or
www.tricitiescrimestoppers.org

Kennewick Police Crime Prevention prepares the Kennewick Police
Briefing.

For more information contact Kennewick Police Crime Prevention at
(509) 582-1351.