Kennewick Police Department: Daily Briefing: Thursday, December 12, 2013
Posted:
Updated: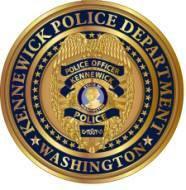 Thursday, December 12, 2013
D-Shift

Narcotics/200 blk S Dayton St- Male came to school today with marijuana. He was
expelled and taken to Juvenile for screening.

Hit and Run/1300 blk E 6th Ave- Complainant reported her car being struck by another
vehicle within 5 minutes. A couple minutes later the auto theft, listed below, was
dispatched. Evidence at the scene linked the suspect vehicle to the stolen vehicle from
5th Ave. No suspects or witnesses.

Auto Theft/1100 blk W 5th Ave – Victim was warming up her gray 2000 Honda Accord
(WA - 412-XMS) in front of her apartment. The car itself was left unlocked and parked
on W 7th Pl. in the 1200 block. When she returned the car was missing. No suspects or
witnesses.

Auto Theft/1000 Blk S Washington St- Reporting party relayed through an interpreter
to Dispatch that his car had just been stolen. The vehicle was dispatched as a red 80s
Firebird with no plate leaving west on 10th Ave. Officers were in the area within 1
minute and didn't locate the vehicle. The investigation later revealed the car was a red
2001 Mitsubishi Eclipse (WA – AML4226) that was seen going north on Washington St
when viewing traffic cameras. The suspect was a female that was dropped off in a black
SUV. Entered as stolen.

Theft/5600 blk W Umatilla- Tenants complained that they were missing money from
their rooms. All the rooms had been cleaned by the same female. Staff put a camera in
one of the rooms and saw her remove money from a tenant's wallet. When confronted
she denied but then admitted it after being told about the camera. They fired her and
then reported the theft. She was gone when Officer Davis contacted the location.
Investigation continuing.

Warrant/400 blk S Olympia- Caller from the residence saw a male crawl through a
window and called. Upon arrival Officers saw the male, who then ran back inside the
residence. The resident asked if we could get him out and gave consent for us to search
the residence. We conducted a thorough search but couldn't locate him even with the
K9. We eventually located him. He had crawled up the HVAC return duct and into the
furnace located in the attic. He then tried to flee through a hole in the ceiling where
another male tried to flee through. The suspect was taken into custody and charged
with resisting arrest then transported to Juvenile for a SAP violation warrant.

Shoplift/3900 blk W 27th Ave- Loss prevention confronted a shoplifter who ran and was
promptly tackled by them. Upon our arrival the suspect lied about his name. When his
real name was discovered he was found to have warrants and was arrested without
incident.

Malicious Mischief/00 blk S Newport- Complainant found his vehicle doused with a liquid chemical which ate the paint away. No suspects or witnesses.

Theft/800 blk N Columbia Center Blvd- Male and female went Christmas shopping, with
no money, despite having a restraining order in place. They stole merchandise and fled
when a Richland Officer spotted their vehicle on Columbia Center Blvd heading to
eastbound SR 240. He stopped the vehicle and detained the male and in plain view saw
the merchandise. Officer Davis contacted them and booked the male for order violation
and returned the property to the store which the female willingly surrendered. The
store will complete the theft portion which was captured on video.

B Squad

Aggravated Assault/200 blk W Keewaydin Dr- Officer Kiel responded to Trios ER for a
knife wound. Male reported that he was walking through Keewaydin Park and was
approached by three Hispanic males dressed in blue. He was wearing a red baseball cap
and said one of the males asked who he was banging for and he said he replied that he
does not bang. One of the males asked for a cigarette and he said he reached in his
pocked where he had cigarettes and a toothbrush. He said he took the toothbrush out
and when he did one of the males slashed at him with a knife. He put his hand up to
block the knife and it cut his thumb. He said the males fled on foot. The area was
checked and no one was located.

Burglary/200 blk S Vancouver- Complainants heard glass breaking at the above
location. They looked over their fence and saw a male about 6/00 with a thin build
wearing a dark hoody and beanie in the backyard walking away from the house. The
house was cleared and the resident was contacted. He checked and said nothing was
missing but found a hatchet that was not his. The hatchet and broken glass were
checked for latent fingerprints and none were located.

Mental/900 blk S Auburn- Crisis Response said a male had made comments about
hurting himself earlier in the day and issued a Detain and Transport. He was contacted 3
via phone and asked to come to Trios which he did. He was informed of the D&T and
stayed at the ER with Crisis and KGH security.

Order Violation/900 blk S Keller- Officer Grant was assisting with a suspicious person
investigation when a male was contacted in the apartment across from the protected
person, in an order that he is the respondent in. The apartment is 75 feet away. The
order states he must stay 500 feet away from the residence. He also admitted that he
routinely contacts the residence. He was booked for an order violation.

Accident FTS & ID/500 blk S Fir- Complainant reported that a dark colored mid 80's 4 door sedan hit a fence and fled the scene. A light lens was left at the scene and it is believed to belong to a 1988 Ford Tempo. The body parts that the suspect vehicle left at the scene are blue.

Reckless Driving/Kellogg & Clearwater- Officer Greenough was stopped at the
intersection when a vehicle, racing the engine, tires spinning drove through the
intersection at a high rate of speed. Officer Greenough activated his overhead lights
and the vehicle attempted to avoid the stop by turning down a side street and
eventually stopped. The driver immediately apologized and asked for a break. He was
cited and released for reckless driving.

Assault DV/2300 blk W 20th Ave- Female reported that her boyfriend kicked her twice
and left the residence. She became uncooperative after that. He could not be located.
Case forwarded for review.

Damage Property DV/SR 240- Reporting party reported that a vehicle was stopped on
the highway with a door open and no one around. Officers contacted a male who was
intoxicated and his wife. It appeared that she had been assaulted but she would not say
she was. She said that her husband had punched the windshield and broke it. He
admitted he broke the windshield and refused to provide his name and refused to
follow commanded to exit the vehicle. He was arrested for Malicious Mischief DV and
Obstructing. He refused to exit the vehicle and he was taken out of the vehicle and
handcuffed. When he arrived at the jail he claimed an officer hurt his right shoulder.
Jail staff wanted him to be medically cleared. He then said he was not injured. Sgt
Weatherbee contacted the male at Trios. He was moving his right arm in circular
motion and raising it above his head and even placed it behind his head and rested his
head on it for several minutes. The ER doctor took x-rays of the shoulder. The ER
doctor told him his shoulder was not injured and to rest it. He was transported back to
the jail where he was booked for Obstructing, Malicious Mischief DV and Resisting
Arrest. .

DUI/3300 blk W 9th Ave- Officer Kiel stopped an intoxicated male. His BAC levels were
.199 and .206. Booked for DUI.

CAT

Warrant Arrest/3600 blk W Canal Dr- Detectives contacted a male at this location and
arrested him for 1 warrant. He was booked into Benton County Jail.

Suspicious Circumstance/900 blk S Keller St- Reporting party called to report several
people removing property from an apartment they didn't recognize the suspects. Patrol
arrived and detained two males and two females. The reporting party also advised that
someone had run off as the police arrived at the apartment. This person was never
located. Officers checked the perimeter and located a Hi Point .40 caliber Assault Rifle
being covered up by a sweatshirt. The rifle and sweatshirt were dry, and it appeared the
firearm had just been put there. During interviews with the subjects one of them
claimed his uncle was living in apartment but had passed away on December 1st. He said
he had been living in the apartment, and he was removing his property because the
manager was evicting them. Officers attempted to contact the apartment manager or
any other responsible person for the complex, but were unsuccessful. The apartment
was checked, and it appeared someone was living in it. Officers saw no signs of forced
entry, and couldn't dispute the suspect's claims of not being associated with the
apartment. Detectives interviewed the suspects about the gun, and methamphetamine
found on the floorboard of the suspect vehicle, but none of them claimed to know
anything. The Hi Point rifle returned stolen out of Grant County, and was taken as
evidence. The suspect vehicle was towed for a narcotics search warrant. One male had
a warrant out of Oregon and a misdemeanor warrant out of West Richland. He was
booked into Benton County Jail. Officers also booked two other subjects into jail for
warrants. Follow up continuing.