Cougs Clean Up SF St. In Kennewick
Posted:
Updated: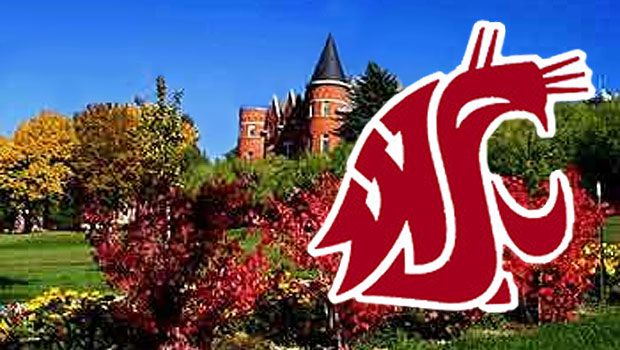 KENNEWICK, Wash. -- Throughout most of the first half Wednesday, Washington State didn't look like the Pac-12 team.
Playing Division II San Francisco State, the Cougars were struggling to score points, turning the ball over and not rebounding consistently.But some key stops and big 3-pointers from DaVonte Lacy helped jumpstart WSU as they cruised to an 80-50 victory at the Toyota Center in Kennewick, Wash."I think our defense really helped our offense," WSU coach Ken Bone said. "We were able to get stops, steals or defensive rebounds and able to push it in transition.
I think it kick-started our offense."The Cougars (6-4) didn't take their first lead until nearly nine minutes were gone and didn't take firm control until a 13-3 run late in the first half.Leading 28-23, Lacy hit three 3-pointers, and D.J. Shelton had a putback to push the Cougars to a 41-26 advantage."We started off kind of slow, but we started getting stops which led to easy points," Lacy said. "I think we just played harder. That's the way we need to play, and I think that is the way we are going to continue to play because that is where our success lies."Lacy finished with a game-high 22 points and grabbed six rebounds.Washington State continued the solid defensive play in the second half, holding San Francisco State to just six field goals in the final 20 minutes and outscoring the Gators 37-19.
"They are very athletic, long, get to the glass and defensively, they pressure out and mess with your rhythm," SFSU coach Paul Trevor said. "They make you make plays, and tonight we weren't making plays."Early on the Gators were making plenty of plays, hitting outside shots and dictating the pace of the game."We should've been a little more aggressive," WSU's Royce Woolridge said. "That really helped us at the end of the half and the start of the second half -- going at their zone."Coach Bone cited Woolridge as one of the reasons the Cougars were eventually able to break down the Gators' zone as the guard started attacking the basket."Early on we were just passing, passing, passing, which is a good thing at times," Bone said, "but if that's not working, you have to look at doing things different.
"The victory is the third in a row for Washington State, which hosts UTEP and Mississippi Valley State in Pullman before starting Pac-12 play Jan. 2 against top-ranked Arizona."We are just trying to get better and better each game and stop the mental mistakes," Shelton said.Woolridge finished with 10 points while Shelton had nine points and 11 rebounds.Udun Osakue's 11 points led the Gators (4-3).