Kennewick Police Department: Homicide - 12/24/2013
Posted:
Updated: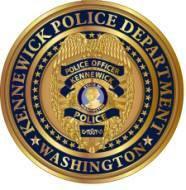 Homicide

Case Number: 13-40987-Homicide
Date and Time of Incident: 12-24-2013 /2352
Location of Incident: E. 2nd Ave & Beech St
Victim's Name: Gerardo Villamar Jr. 05/24/1990
Age: 23
Address: Last Known Address; 425 S. Olympia St, Kennewick WA.
Summary of Incident:
At 11:52 PM , a resident in the 300 block of E. 2nd called non-emergency dispatch to advise that several males were yelling at each other in the street. The resident heard a bottle break and saw two males running. At 11:58 PM , Trios ER called 911 to report that two stab wound victims had just arrived. The males were identified as Gerardo Villamar, 23 of Kennewick and Erick J. Nieto, 23 of Kennewick. Gerardo Villamar had numerous stab wounds to his upper back. Doctors were unable to stabilize Gerardo Villamar and he died as a result of his injuries. Erick Nieto had two non-life threatening stab wounds to his upper left arm and right hand. He was treated and later released from the hospital. Rafael Nieto, 24 of Kennewick was contacted walking away from the ER. He was detained for questioning and said that a fight occurred in the street near 2nd & Beech St. At 12:30 AM, a third stab wound victim walked into Trios. This male was identified as Jose A. Vazquez-Villanueva, 39 of Kennewick; he had two stab wounds to his upper right arm. The wounds were found to be non-life threatening and was treated and released from the hospital. Erick Nieto-23, Rafael Nieto-24 and Jose Vazquez-Villanueva-39 were eventually transported and booked for Rioting. Erick Nieto also has an outstanding felony warrant and Rafael Nieto also had an outstanding misdemeanor warrant. Criminal Investigation Division Detectives worked through the night with interviews and crime scene processing. The investigation continues this morning. There is at least one more subject outstanding that may be involved in this incident, if anyone has information on this investigation contact Crime Stoppers-586-8477 or the Kennewick Police Department-628-0333.
###
If someone has information that they would like to provide while remaining confidential, they may call the Crime Stoppers line at 586-TIPS (8477), 1-800-222-TIPS (8477) or visit www.tricitiescimestoppers.org
Prepared by: Sgt Maynard & Sgt Genack Date / Time: 12-25-13