Central Washington University Hires Ian Shoemaker as New Head Football Coach
Posted:
Updated: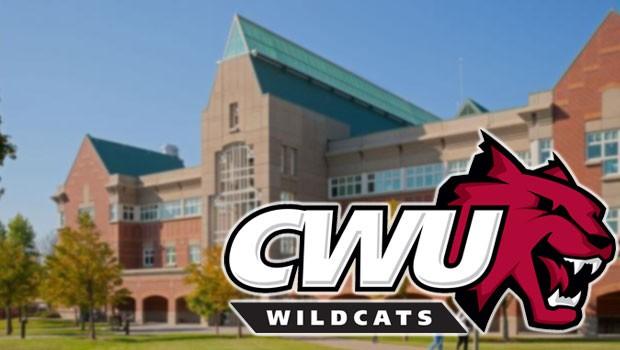 ELLENSBURG, Wash. – Central Washington University has hired Ian Shoemaker as head football coach, Director of Athletics Dennis Francois announced Thursday (Dec. 26). Shoemaker's appointment as coach begins Jan. 2, 2014.

"We are very excited to bring Ian back to the state of Washington, and proud to welcome him as the new head football coach," said Francois. "He has an incredible football mind and I am confident he will be a great mentor for our student-athletes both on and off the field."

Shoemaker joins the Wildcats after six seasons as the co-offensive coordinator and quarterbacks coach at St. Cloud State University in Minnesota. The NCAA Division II university is a member of the Northern Sun Intercollegiate Conference. Shoemaker has led the Huskies to the Division II national playoffs three times in the last four seasons.

Under Shoemaker's leadership, Francois said CWU hopes to continue its dominance of the Great Northwest Athletic Conference and compete at the national level on a consistent basis. CWU has won the conference championship in seven of the 11 football-playing seasons of the conference.

"I am looking forward to this opportunity and contributing to the storied football tradition at Central Washington University," said Shoemaker. "I want to continue the upward momentum of the program and get back to winning on a national level, which I believe we can do here."

Under Shoemaker's leadership the St. Cloud State offensive attack flourished, establishing single-season school records in points scored in a season, total touchdowns scored, pass efficiency, pass completions, yards per pass, and total offense. As a result, the Huskies' scoring average jumped from 25.3 (2004-2007) to 32.8 (2008-2012) and their yards-per-game average increased from 363 to 402.

"We are going to run a no-huddle, multiple tempo, multiple shotgun type of offense," Shoemaker explained. "With a strong defense already in place, I am excited to fit my schemes around the talented and skilled student-athletes that are returning next season."

The appointment of Shoemaker concluded a two-month search process that included 55 applicants for the position, according to Francois.

"I want to extend my gratitude to Associate Athletic Director Gary Hyatt for chairing the search and the entire committee for their hard work and dedication throughout the process," said Francois. "I would also to thank all of the constituents, both internal and external to the university, who were involved in the process. We received a lot of feedback that led us to the selection of Coach Shoemaker."

A native of Graham, Wash., Shoemaker graduated from Orting High School. The Grinnell College (IA) graduate was a four-year starter in both football and baseball, and earned a degree in psychology. He was the football Most Valuable Player and Offensive Back of the Year and set school records for home runs in a season and career in baseball.

From Grinnell, Shoemaker continued his studies in sport psychology at Western Washington University. At WWU Shoemaker began his coaching career as a graduate assistant for the Vikings from 1997-99, coaching the tight ends and running backs. Shoemaker then went to University of Saint Mary in Leavenworth (KS) as the offensive coordinator. From 2000-2003, he was the passing-game coordinator at Minot State University (ND).

Shoemaker's first NCAA coaching job was as assistant head coach and offensive coordinator at Kenyon College in Gambier (OH) for three seasons, followed by a two-year stint as offensive coordinator at Baldwin Wallace College (OH) from 2006-08.