Eliminate Driving Distractions on New Year's Eve
Posted:
Updated:
Claire Graham, KHQ Local News Anchor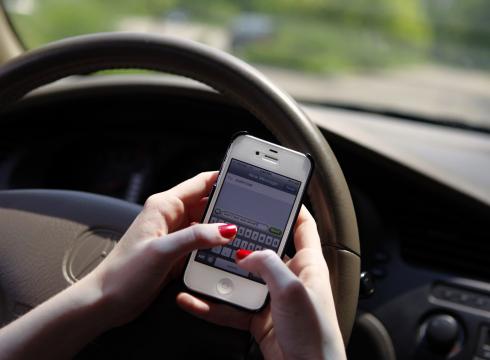 AT&T wants you to cut down your distractions while driving on New Year's Eve.
SEATTLE, WA - AT&T wants you to cut down your distractions while driving on New Year's Eve.
According to a recent AT&T study, one in 12 drivers use cell phones or other electronic devices while behind the wheel on Washington roads on a typical day - half are texting.
That's why the phone company wants to remind all wireless phone users that when behind the wheel of a motor vehicle, their first priority is to drive safely. This is especially important during times of increased traffic, such as New Years Eve.
To keep you safe, AT&T offers the following safety reminders.
1. Curb the Urge - Utilize apps like AT&T DriveMode to curb the urge to read or send a text while driving. When the app is downloaded/set-up and the vehicle begins moving 25 mph, an auto-reply message can notify inbound texters/emailers and wireless callers that you are behind the wheel and will reply when it is safe.
2. Pull off the road - if a conversation is emotional, complex or requires note taking/directions
3. Know When to Dial 911 - only call 911 in the event of a true emergency. Do not call 911 if an emergency vehicle is already at the scene.
4. Obey the law - use a headset to drive hands-free and keep both hands on the wheel and eyes on the road.
5. Take the Pledge- commit to being safe by signing a pledge against texting while driving like the one on www.itcanwait.com. Share the message with friends too.
It Can Wait is the national movement to end texting and driving. Started by AT&T in 2009, It Can Wait's goal is simple-to save lives in three specific ways:
• By spreading the word about the dangers of texting at the wheel
• By getting everyone we know to take the pledge to stop texting and driving
• By joining a powerful coalition of advocates nationwide.
To take the pledge and see a list of supporters, visit www.ItCanWait.com.