At Least 40 Vehicles Crash In Idaho; Injuries Reported
Posted:
Updated: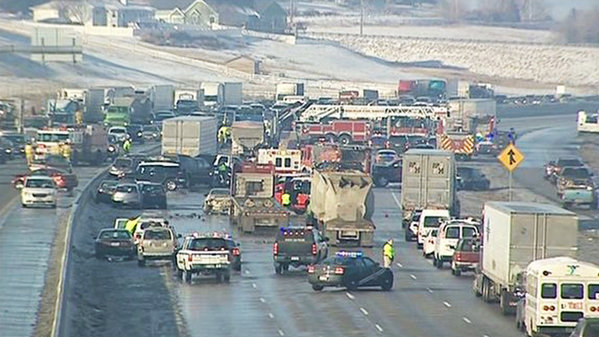 Courtesy: KTVB
BOISE, ID - A pileup involving a logging truck and more than 40 other vehicles has resulted in at least 10 injuries on Idaho's main east-west highway.

Idaho State Police say the crash started when fog rolled in Thursday morning as troopers tried to clear a previous wreck on Interstate 84 west of Boise.

Police say a motorist tried to change lanes to move away from the previous crash but clipped another vehicle. That caused a chain reaction involving the logging truck, which clipped other tractor trailers in the interstate's westbound lanes.

Authorities say no fatalities have been reported, but one person has been taken to a hospital with serious injuries.