Kennewick Police Department: Daily Briefing: Monday, January 6, 2014
Posted:
Updated: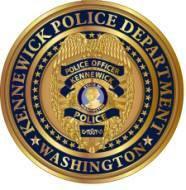 Monday, January 6, 2014
A-Shift

Auto Theft/1100 blk S Olympia Pl- Complainant reported that her 1997 Honda Accord
(WA/043XGX) was stolen during the night. The vehicle was parked in front of the
residence and the keys were not with it. Area canvass did not reveal any witness or
suspect information.

Field Arrest/Fruitland St & Railroad Ave- Officer Ball stopped a male for a traffic
infraction. A records check showed he was DWLS 3rd and had an outstanding
misdemeanor warrant. He was arrested and booked at BCSO.

Theft/2700 blk S Quillan St- Officer Rosane contacted loss prevention in reference to an
internal theft. Loss prevention learned that a former employee was loading $100 dollar
gift cards and keeping them for herself. She loaded 14 gift cards during December.
Officer Rosane located the suspect and interviewed her regarding the theft. She
admitted to stealing the cards and stated she needed money for Christmas. Case
forwarded to the BCPA for theft charges.

Burglary Attempt/7400 blk W Clearwater Ave- Officer Todd contacted complainant
regarding an attempted burglary. During the weekend an unknown suspect cut a
construction fence and entered the site. The suspect then cut the power lines to a
portable trailer and attempted to pry the door open. The suspect was unsuccessful in
gaining entry.

C-Shift

Theft/700 blk N Columbia Center Blvd- A customer at the location saw a male going
through other customer's purses and alerted employees. The male was confronted and
returned some money he had stolen. Employees had video surveillance of the male
going through the purses, his full name from his waiver form, and the license plate to his
car. Officers contacted the suspect at his residence. His story was that he had lost some
money and was looking for it. He was arrested for theft.

Warrant Arrest/800 blk W Klamath- Officers were in the area on an unrelated call when
they contacted a female to see if she has seen anything suspicious. She was checked
and returned with several warrants. Her warrants were for DWLS, Theft, and Possession
of Stolen Property. She was booked on her warrants.