Kennewick Police Department: Daily Briefing:Wednesday, January 8, 2014
Posted:
Updated: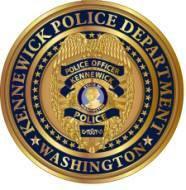 Wednesday, January 8, 2014
D-Shift

Auto Theft Recovery/ Via Madison County FL Sheriff's Dept- A 2014 Nissan Sentra that was reported stolen back on 11/30/13 from a commercial burglary was located and
recovered in Key West, Florida. A request that they process the vehicle for evidence was
relayed.

Theft From Vehicle/700 blk W 22nd Ave- Complainant reported that unknown suspect
entered two of his unlocked parked vehicles, only small amount of change and misc
items were taken. No leads.

Warrant Service/3400 blk S Olympia St- Officer Noble arrested a 28 year old male at
this location for his outstanding warrant due to a disturbance call for service.

Theft from Vehicle/800 blk W Columbia Dr- Reporting party advised unknown suspect
entered an unlocked vehicle and stole the in dash stereo, damaging the area in the
process. No suspect info.
Warrant Service/Metaline & Neel- Officer Davis arrested the driver and passenger of a
vehicle he stopped for speeding. The 42 year old male and 20 year old female both had
outstanding warrants and were booked into jail.
Warrant Service/4700 blk W Metaline Ave- Officer Compton arrested 48 year old male
on an outstanding warrant. He was booked into jail.
Burglary/100 blk S Washington St- Officer Meyer investigated a burglary where there
was no forced entry and where the suspect obviously knew the combo to the store safe
where cash was taken. The manager of the store had a few names of possible ex-employees who may be suspects. Case sent to Detectives for follow-up.
Warrant Service/700 blk S Sharon St- Officer Davis arrested 50 year old male on several
outstanding warrants. He was booked into jail.

B Squad

Vehicle Prowl/7000 blk W Clearwater- Complainant reported that he left his mother's
car parked at the above location overnight. An unknown suspect broke the driver's
window and stole a pair of $200.00 sunglasses.

Assault DV/8700 blk W Skagit Ave- Male and his stepfather pushed each other during
an argument. Judge was contacted and the case was forwarded to the CA's office.

Aggravated Assault/1300 blk N Columbia Center Blvd- Male threatened several
juvenile males with a knife at the location. He lunged at another male with the knife.
He already has a pending weapons case and several past weapons cases. Suspect was
located, arrested and booked at Juvenile for Aggravated Assault.


If you have information pertaining to any of the crimes reported in the
Briefing, contact Kennewick Police at (509) 582-1351 or Tri Cities Crime
Stoppers at (509) 586-8477/ (800) 222-TIPS or
www.tricitiescrimestoppers.org

Kennewick Police Crime Prevention prepares the Kennewick Police
Briefing.

For more information contact Kennewick Police Crime Prevention at
(509) 582-1351.