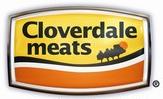 NBCRightNow.com - Nearly 3,000 pounds of beef franks are being recalled due to misbranding and an undeclared allergen.

The U.S. Department of Agriculture's Food Safety and Inspection Service made the announcement Wednesday. The franks were manufactured at Cloverdale Foods Co. in Mandan N.D. Approximately 2,664 pounds are being recalled because the products were formulated with milk, a known allergen, which is not declared on the product label.

The following products are subject to recall:
- 16-oz. packages of Cloverdale Meats "Seattle Mariners Beef Franks."
- 12 lb. cases containing 12 packages of individual 16-oz. packages of Cloverdale Meats "Seattle Mariners Beef Franks."
The products were produced on November 23 and December 13, 2013, with use-by dates of February 21 and March 13, 2014. These products include the package code "Use by 2-21-14" or "Use by 3-13-14" and the establishment number "Est. 7603" inside the mark of inspection. The products were sold to retail establishments in Washington, Montana, and North Dakota.
The problem was discovered by the company during an internal label review. Non-fat dry milk is an ingredient used in the product. The problem occurred when the newly designed label included an incorrect ingredient statement. Anyone concerned about a reaction should contact a healthcare provider. FSIS and the company have received no reports of adverse reactions due to consumption of these products.
FSIS routinely conducts recall effectiveness checks to ensure that steps are taken to make certain that the product is no longer available to consumers. When available, the retail distribution list(s) will be posted on the FSIS website at: http://www.fsis.usda.gov/recalls.