Missing Royal City Teen Found, With Deputies in Moses Lake
Posted:
Updated: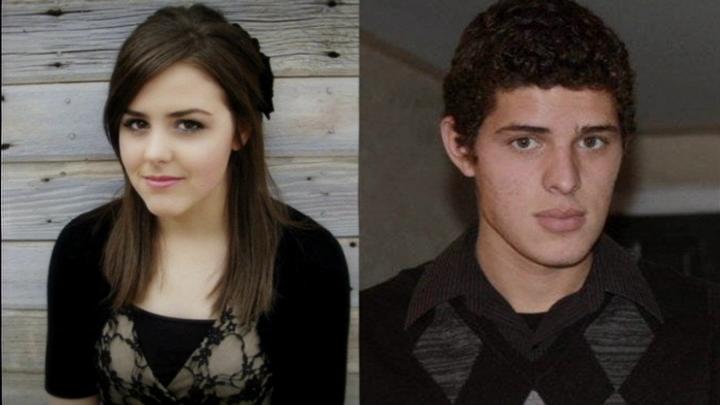 Deputies: 16-year-old Monica Helberg found safe in Moses Lake.
MOSES LAKE, WA - The Grant County Sheriff's Office tells NBC Right Now that missing teen, 16-year-old Monica Helberg, has been found and is with sheriff's deputies in Moses Lake.

Monica went missing late last Wednesday/early Thursday morning. An AMBER Alert had been issued on Saturday, but was canceled later and an "endangered missing person" advisory was issued.
On Wednesday, Helberg turned herself in to a Moses Lake attorney around 4 p.m. and the attorney notified the Sheriff's Office. Her parents picked her up in Moses Lake.
Monica is safe, in good health and confirms she was not abducted. She says she traveled willingly with her boyfriend, 23-year-old Logan Moncada. Logan was not at the attorney's office and deputies don't know where he is. Unless the sheriff's office receives information that a crime was committed, deputies won't be looking for him.
"We're all very happy that Monica did the right thing and came home," said Sheriff Tom Jones. "The past several days have been very busy, and I thank everyone who helped us search for Monica."
PREVIOUS COVERAGE:

ROYAL CITY, WA – NBC Right Now has uncovered new details in the case of Monica Helberg. Grant County Sheriff's Deputies are now saying they believe she ran away.
Deputies say they do not believe Monica Helberg is in danger. They believe she is with Logan Moncada, 23, and they have evidence including text messages that point to the two being in love and running away together.
"I want to see her. I want to talk to her. I want to hug her. I want to hold her. It's hard to see her face," said Monica's mother Lisa Helberg as she looked over pictures of her missing daughter.
On January 8th the Helbergs say they went to check in on their daughter in her bedroom but she was not there. The window was open and 16 year old Monica was nowhere to be found.
"Wednesday night she went to bed and I haven't seen her since." Her mother tells us Monica is a happy person and there were no signs leading up to her disappearance.
When the Helbergs gave us a tour of Monica's room they showed us the window, her phone charger, purse and even asthma medication all left behind. They did not mention finding her bed with pillows formed in the shape of a body to appear as if she was still asleep. The sheriff's office says that's just one clue that leads them to believe she ran.