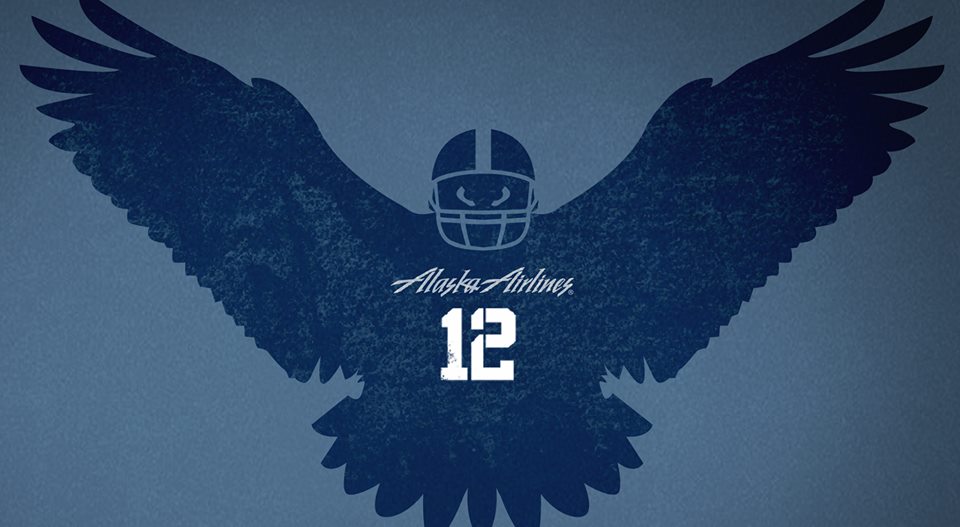 Courtesy: Alaska Airlines
SEATTLE, WA - Seahawks fans now have the chance to fly in "12th man" style to the Big Apple on game day.

Alaska Airlines and NFL quarterback Russell Wilson are teaming up to offer the "Russell Wilson 12th Fan Airlift." The plan is to fly a plane-load of fans to New York City complete with an inflight tailgate party and admission to an exclusive game day party in midtown Manhattan. The four-day sweepstakes launches on Alaska Airlines' Facebook page Thursday and is open to residents of Washington, Oregon, and Alaska.

"We're thrilled to invite some of the loudest 12s to join us in supporting Russell and the Seahawks in this historic championship game," said Joe Sprague, vice president of marketing.

Fans have until 11:59 p.m. on Sunday, Jan. 26, to enter for a chance to win two tickets aboard a specially themed aircraft dedicated to Wilson. The plane will be revealed on the day of the Feb. 1 flight.

Each of the 56 winners will be selected at random and receive two roundtrip tickets, two nights of hotel accommodations, and transportation to and from Newark Liberty International Airport, and their hotel. The winners and their guests will also be invited to attend an exclusive game day party at a midtown Manhattan venue.

Winners will be notified by phone and email on Monday, Jan. 27.