Richland Police Department: Metal Theft Suspect Arrested in Richland
Posted:
Updated: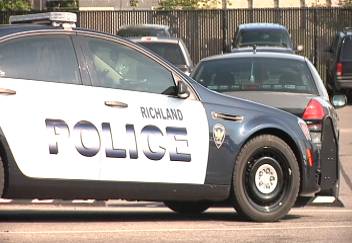 Metal Theft Suspect Arrested in Richland
Arrested: Irwin, Patrick L; 60 year of age male, Richland addressCharges: Trespass 2ndDegree, Theft, Destruction of Private Property

Arrested: Halka, James B.; 47 year of age male, Richland addressCharge: Misdemeanor warrant for Theft 3rd Degree

Synopsis:On 1-27-14, at about 11:10 AM RPD officers were dispatched to a call of a suspicious person in the area of Leslie Road and Columbia Park Trail. A male subject was seen walking in the area carrying a large power saw. The area is owned by the Columbia Irrigation District (CID) and much of the land is posted with No Trespassing signs.

Officers stopped a truck leaving the area that was driven by Irwin. The truck had a number of pieces of metal including some grating made out of rebar that appeared to have been freshly cut. Irwin claimed to have been given permission to remove metal from the area by the irrigation district. When contacted, CID staff informed investigators that no permission was given for anyone to be in the area. It appeared that Irwin had used the gas powered metal saw to cut grates from the canals owned by CID. Officers saw a large amount of metal in the bed of the truck Irwin was driving. He claimed that he had scavenged the metal from construction sites around the Tri-Cities and most recently from two near the Convention Center. Employees from both construction sites said that they had given Irwin permission to remove specific items from the sites while under their supervision but that he was not to trespass on their property without their presence. From receipts found in the truck it appears as if Irwin is a frequent customer at Pacific Recycling and brought 152,362 pounds of material to them in 2013. The brown Ford truck driven by Irwin should not be on unattended construction sites.Irwin was arrested on the above charges. Hulka, a passenger in the truck, had a warrant for his arrest. Both males were booked into the Benton County Jail.