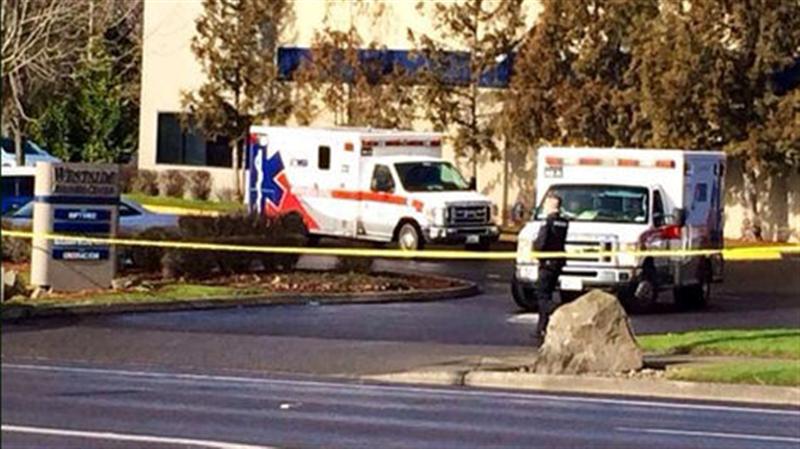 Photo: KGW
UPDATE/VANCOUVER, WA - A paint company driver has fatally shot a company manager and himself at a business park in the southwest Washington city of Vancouver.

Police spokeswoman Kim Kapp identified the manager as 45-year-old Ryan Momeny, who was killed Monday in front of a Benjamin Moore Paint distribution center. Kapp says 64-year-old Robert R. Brown was found inside a vehicle in the parking lot, dead from what appeared to be a self-inflicted gunshot wound.

Police did not discuss a motive. Kapp says they continue to investigate but are not looking for anyone else in the shootings.

A nearby school was briefly locked down when shots were first reported.
PREVIOUS COVERAGE:

VANCOUVER, WA - Two people are dead after a shooting at a southwest Washington business park, including the shooter.

Police spokeswoman Kim Kapp says the attacker shot another person, then was found dead inside a nearby car.

Authorities say the shooting happened just before noon Monday at a Benjamin Moore Paint distribution center in Vancouver.

Kapp says police have identified both of the deceased people but will not release their names or their relationship to each other until their families have been notified.