Kennewick Police Department: Rape of a Child
Posted:
Updated: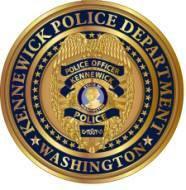 Rape of a Child
Case Number: 14-03434
Date and Time of Incident: February 3, 2014
Location of Incident: 1212 W 10th Ave

Victim's Name: 12 year age female from Mesa Age

Defendant's Name: James Austin Cody Draughon age 28 of Kennewick
Christopher Taylor Carver age 22 of Kennewick


Summary of Incident: Kennewick, Wa.
On the night of February 2, 2014, the 12 year of age victim ran away from home and ended up at her boyfriend's (Carver) apartment in Kennewick. She was given a ride from Mesa to Kennewick by Draughon and Carver. While at the apartment at 1212 W 10th, the 12 year of age victim had consensual sex with both defendants.
On the morning of February 3rd, the mother of the victim, talked to her daughter on the phone, learned of her location and responded to pick her up. When she discovered that the rape of a child had occurred, she took her daughter to Kadlec Medical Center for a medical exam. Police were then called and Kennewick Police officers responded to the Hospital.
The identities of the suspects were determined. Officers responded to the apartment and arrested both Carver and Draughon for Rape of a Child in the 2nd degree. They were both booked into the Benton County Jail.
###

If someone has information that they would like to provide while remaining confidential, they may call the Crime Stoppers line at 586-TIPS (8477), 1-800-222-TIPS (8477) or visit www.tricitiescimestoppers.org

Prepared by: Lattin
Date / Time: 020414 at 0830 hrs