2nd Office Shooting in 2 Days in Vancouver
Posted:
Updated: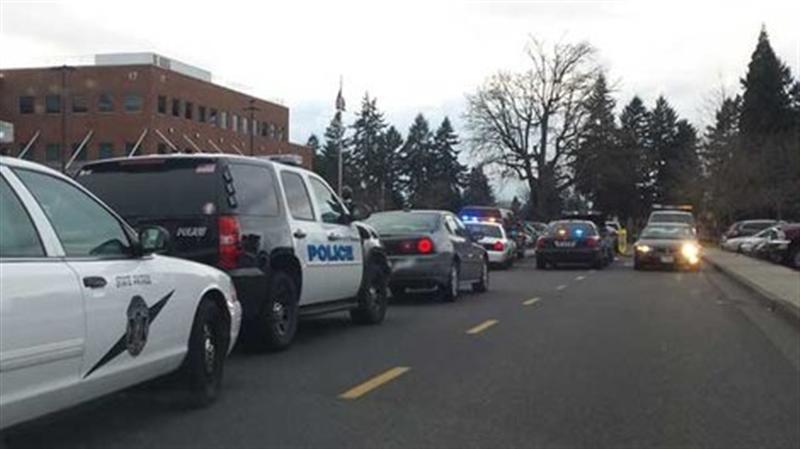 Photo: KGW
UPDATE/ VANCOUVER, WA - Authorities say a woman accused of shooting and injuring an employee at a Veterans Affairs office in Vancouver used to work at the office.

The Clark County sheriff's office says another employee wrestled away the gun.

The sheriff's office says 46-year-old Deborah Lennon contacted 45-year-old Allen Bricker on Tuesday afternoon in his fourth-floor office in the Center for Community Health building on the Veterans Affairs campus.

Investigators say she shot him twice in the chest with a handgun.

Another employee, 31-year-old Neil Burkhardt, a former Marine, took the gun away.

The sheriff's office says Bricker is in serious condition Wednesday. Lennon also is hospitalized with injuries from the scuffle. Burkhardt was treated for a hand injury.
PREVIOUS COVERAGE:

VANCOUVER, WA - Sheriff's officials say a person has been shot inside a county public health building in southwest Washington - the second workplace shooting in two days in Vancouver.

Clark County Sheriff's Sgt. Fred Neiman says it happened just before 4 P.M. Tuesday at the Center for Community Health, in a county building on the campus of Veterans Affairs.

He said one person was shot, and the victim's condition wasn't clear. The suspect was taken into custody.

Investigators did not believe there were any other suspects involved. Officials were still clearing the complex and getting people out of the building.

On Monday, a paint company driver fatally shot a company manager and then killed himself at a Vancouver business park.