Kennewick Police Department: Daily Briefing: Monday, February 3, 2014
Posted:
Updated: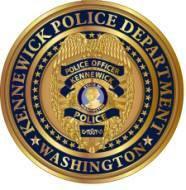 Monday, February 3, 2014

A-Shift

Auto Theft/00 blk S Quincy St- Officer Valdez contacted the complainant in reference to
an auto theft. She advised that a male had been at the residence and she was going to
give him a ride. She started her vehicle and went inside while it warmed up. He drove
off in the vehicle without permission. 2000 Mitsubishi Eclipse (WA/ 352XUB) entered as
stolen.

Narcotics/1300 blk W 4th Ave- Officer Melone responded in reference to a student
being caught in possession of marijuana. He was contacted and admitted the marijuana
was his. He was charged and suspended from school for 10 days.

Suspicious Circumstance/200 blk W 6th Ave- Employees at city hall reported an
unknown person had dropped off a number of letters which did not make sense and
contained pennies in them. Officer Kuehny took possession of the letters and he too
could not make sense out of them. The letters did have the name of a female on them.
Officer Kuehny contacted the female at her residence and found she had severe mental
problems. She stated her metal state was from a brain injury and she sometimes does
things she cannot explain. She was told not to drop of any additional letters.

C-Shift

Missing Adult/00 blk W 3rd Ave- Male is a resident of the house and in his 60's. He has mental
health issues and has been walking away from the home on a frequent basis over the last couple
months. KPD has responded to 12 calls of service reference the male. The owner of the
business/home expressed that his facility is not suited for the male in his current condition. The
owner has sought assistance through DSHS. Report completed documenting all KPD responses.
Report forwarded to both Adult Protection Services and Crisis Response.

Vehicle Prowl/1100 blk W 10th- Complainant reported that his driver's side window on his car
had been busted out. His car battery had also been stolen. Nothing else inside was taken. No
suspects.
2
Warrant Arrest/2700 blk S Quillan St- Officers responded to a male looking into cars in the
parking lot. They contacted the male, who was wearing a pair of boots that he has just
shoplifted from the store. There was no evidence that he had entered any cars however he was
arrested on a felony warrant, and also cited for shoplift.

Rape /1200 blk W 10th Ave- 12 year old female victim ran away from home on Sunday. She
went to an apartment with her 22 year old boyfriend and had sex during the night. She also had
sex with another 28 year old male at the location. The victim called her mother this afternoon
to be picked up. Officers responded and a detective was called in to lead the investigation.
Through investigation the three involved males were located and arrested at three different
locations. Interviews were conducted. Two of the males being booked on felony hold, the third
male interviewed as a witness. Investigation is ongoing.

Warrant Arrest/600 blk N Columbia Center Blvd- An anonymous complainant advised that a
wanted male was staying in room with his girlfriend. The reporting party advised that it
sounded like there was a domestic disturbance between the two. Contact was made, and the
male was arrested on his multiple warrants. There was no disturbance.

Drive by Shooting/2100 blk N Steptoe - At approximately 1030 pm, multiple calls
reported shots fired in the 2100 blk N Steptoe. Officers found a silver 2004 Pontiac
Grand Am parked outside the residence with several bullet holes. The vehicle belongs to
the. She lives there with her baby and her boyfriend. He was not home at the time of
the incident. No one was injured.
A witness claims to have seen a 60's model Chevy pickup, black primer in color, with
loud exhaust that he believes the shots originated from. There is no suspect(s)
description other than the vehicle. No known motive at this time.