Kennewick Police Department: Daily Briefing: Tuesday, February 4, 2014
Posted:
Updated: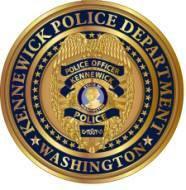 Tuesday, February 4, 2014

A-Shift

Vehicle Prowl/ 900 blk N Olson St- Officer Rees contacted complainant in reference to a
theft report. She reported that sometime during the night an unknown suspect entered
her unsecured vehicle. The suspect stole an Ipod and Wic checks.

Vehicle Prowl/1100 blk N Columbia Center Blvd- Officer Rees contacted the
complainant in reference to a theft from vehicle report. He reported that he had spent
the night at the hotel and left a number of storage boxes in the back of his truck. An
unknown suspect cut the tie downs and stole 8 of the containers. The containers had
household supplies and clothing.

Burglary/1700 blk E 7th Ave- Complainant reported that sometime during the past two
weeks an unknown person forced open a door to an outside storage shed. The suspect
rummaged through the shed but nothing appeared to be missing. Faded tire tracks
were located nearby and photographed. 3

Auto Theft/6300 blk W Canal Dr- Employees reported that they arrived at work today
and found that a 2011 Chevy Silverado truck had been stolen off the lot. The vehicle
was locked but the keys were in a lock box on the window. Glass was found where the
vehicle had been parked. Security video shows the vehicle driving off the lot at
approximately 0450 hours this morning. Update: The vehicle was recovered by RPD
after a suspect fled from it. The suspect has tentatively been identified.

Malicious Mischief/400 blk S Ely St- Employees reported that two RVs had been tagged
with graffiti during the night. An unknown suspect used purple paint to write graffiti on
the windshields. Employees believed that the paint would come off without causing
permanent damage.

C-Shift

Warrant Arrest/1100 blk W 10th - Officers contacted a male and female due to them acting
suspiciously. It appeared to be a vehicle prowl in progress. The two could not articulate why
they were at the apartment complex. The female returned with 6 confirmed warrants and was
arrested. The male was allowed to leave.

Narcotics Arrest/2800 blk W Kennewick Ave- Female was detained by loss prevention for
shoplifting. Police were called to assist with the investigation. She was found to have a small
purse containing two baggies of methamphetamine. One baggie was fairly full. She was booked
on the narcotic possession and theft charges.

Warrant Arrest/2100 blk N Steptoe- Benton County Gang Enforcement Team contacted
location to arrest a male who had several confirmed warrants. This address is the same
location of the previous night's drive-by shooting. During their attempt, they requested
assistance from other local agencies due the subject refusing to comply with officer's
commands and threatened to kill officers. He had armed himself with knives and had a
shotgun near his reach. The multi-agency response included KPD & RPD Officers. The
other occupants inside the residence were concerned due to an infant in a room next to
where the suspect was standing. Less lethal projectiles were utilized to take the suspect
into custody. He was transported and treated a Trios Health in Kennewick prior to being
booked into the Benton County Jail on Felony Harassment charges and his warrants.

Burglary/1600 blk W 5th Ave- Complainant reported she had returned home from work at about
1900 to see her couch cushions overturned and noticed things inside her house had been
moved. Upon clearing the residence, officers noted that the residence had clearly been gone
through. The investigation revealed that her new Dell Inspirion laptop was missing as well as a
green I-pod Nano, and cash. A white pillow case was also missing from the bed. The pillow was
lying on the floor. It appears that the suspect(s) entered through a bedroom window. No leads
or suspects.


CAT

Search Warrant/1100 blk N Buchanan St- CAT executed a search warrant for stolen property.
Detectives didn't locate any stolen property, but illegal narcotics were observed. The warrant
was amended and detectives located methamphetamine, cocaine, heroin, prescription drugs,
scales, packaging and a ledger. Detectives booked a 45 year old male into Benton County Jail for
Possession w/Intent to Deliver. Detectives also arrested a second subject for a felony warrant.