AMBER ALERT CANCELED: 17 Day Old Baby Found Safe
Posted:
Updated: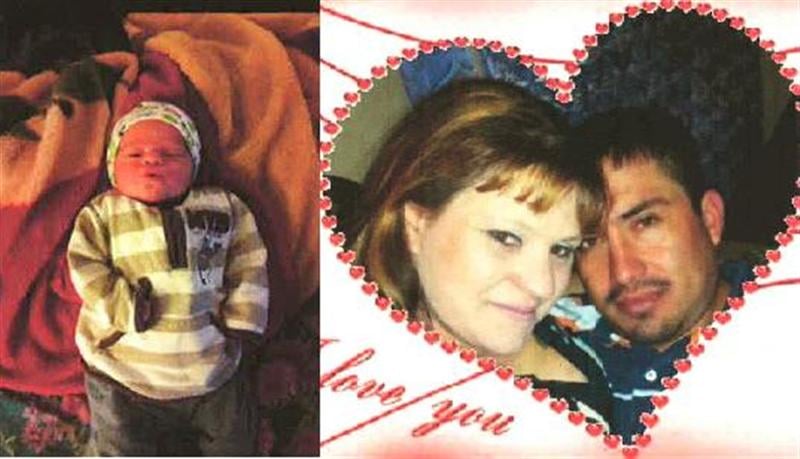 Baby and Mother, Roshell Marie Turner
UPDATE/EVERETT, WA - A 17 day old baby missing from Everett has been found safe and is in stable condition.
The alert was issued Thursday night for 31-year-old Roshell Marie Turner who gave birth on January 27 in a hotel room. Child Protective Services believed the baby boy was in grave danger and needed immediate medical attention.

Everett police say the mother and baby were found Friday afternoon in an apartment in the city. The baby was examined by the firefighters then transported to a local hospital for additional treatment.

Roshell was taken to the police department for an interview.

The child will be placed with Child Protective Services while a decision on placement is made.
PREVIOUS COVERAGE:

EVERETT, WA. - Police in Everett have issued an AMBER Alert for a 17-day-old baby boy.
Everett Police say the mother, Roshell Marie Turner, is a heavy meth user. The baby, which police are referring to as 'Baby Doe,' could have potentially severe medical issues due to Turner's drug use and is possibly being neglected.
Snohomish County Superior Court has issued an order to take child into custody.
Turner is believed to be hiding in the South Everett area and may be with her Hispanic boyfriend, nickname "Guero." Police say Turner's friend Marylee Cavin is possibly hiding the mother and child and maybe driving them around in an unknown color SUV.

Turner is 5'5" and 190 pounds with black hair and brown eyes. She has a tattoo of a rose and a word on the right side of her chest.
Cavin is a 25 years old white woman with brown hair and brown eyes. She is believed to be about 5 feet tall and 145 pounds. Cavin has a scar on her left finger, a tattoo on her left forearm and a tattoo on her right leg.

If you have any information on the whereabouts of Turner or her baby, please call 911 or 425-407-3970.