Kennewick Police Department: Suspicious Person UPDATE
Posted:
Updated: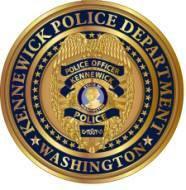 Suspicious Person UPDATE
Case Number: 14-05655
Date and Time of Incident: Tuesday February 25th, 2014
Location of Incident: Reporting Person Name: Garfield St between 19th and 16th Ave
Summary of Incident: Kennewick, Wa.
UPDATE: March 3,2014. The victim in this case admitted to investigators today that she made the story up. While these cases are not infrequent, we do our best to validate the alleged crime before we send to media. In this case we did our best to validate and eventually decided to error on the side of caution and notify the public last week. This story may be a perfect opportunity for parent to discuss with their child the dangers of making up this type of story.

Original Report: On the morning of February 25th, an 11 year old girl reported that she was walking to school when an unidentified male approached her and touched her buttocks and breast. The male then threatened to kill and her family if she told anyone about the touching. The girl told the information to two friends and one of the friends reported it to the Park Middle School staff. The police were called by the school staff.

The male was described as a possibly Hispanic with a dark complexion. He had dark curly hair and a dark goatee. He was wearing a plain gray sweatshirt and dark pants. The girl claims that he left walking south on Garfield St. The girl was not injured.

Anyone who has a similar experience or anyone who may have seen this male on the morning of February 25th is encouraged to call the Kennewick Police

###
If someone has information that they would like to provide while remaining confidential, they may call the
Crime Stoppers line at 586-TIPS (8477), 1-800-222-TIPS (8477) or visit www.tricitiescimestoppers.org
Prepared by: Lattin Date / Time: 030314 at 1700 hrs