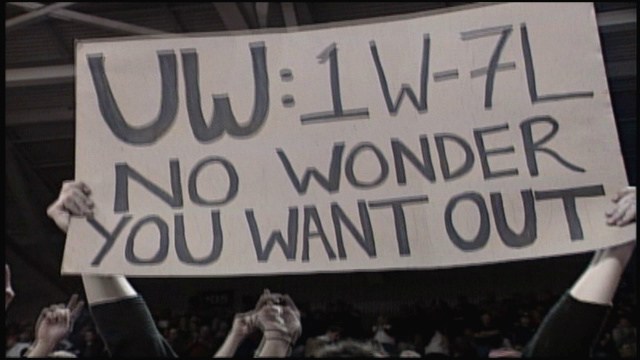 Gonzaga and Washington haven't played since Dec. 9, 2006, can a new bill force the two to rekindle a rivalry?
OLYMPIA, WA - State Senator Michael Baumgartner, R-Spokane, wants to rekindle one of the state's best basketball rivalries.

Baumgartner has introduced a bill that would require the University of Washington and Gonzaga University of Spokane to play at least once each season.

The two programs have not played each other since 2007.

Senate Bill 6583 would require at least one regular season game each year.

Baumgartner noted that Washington and Gonzaga played each year from 1998 through 2007, with Gonzaga winning eight of those 10 games.
"I think it's in the best interest of the state for the Legislature to take action by reigniting the competitive spirit embodied in the rivalry between Gonzaga and UW," said Baumgartner, who represents the 6th Legislative District. "Fans of both schools loved this rivalry before UW abruptly ended it, and I think it's about time we get it going again!"
Baumgartner noted that the Kansas State Legislature recently adopted a similar proposal to help two of its universities restore a traditional rivalry game. If the Legislature adopts SB 6583, Gonzaga and UW will be required by state law to compete each year during the regular season. The annual series pitting UW and Gonzaga had been played most recently from 1998 through 2007; while Gonzaga won eight of those 10 meetings, UW holds the all-time series edge over Gonzaga by a margin of 29-13.
"Kansas University thinks it's "too good" to play Wichita State University and hasn't played them since 1993. The reality is that KU has been too scared and doesn't want to share the limelight, which is why the Kansas legislators had to step in," Baumgartner added. "The UW vs. Gonzaga rivalry was enjoyed by the entire state. UW has a solid basketball program, but if the Huskies are too scared to play GU of its own choosing I think the Legislature ought to pass a law to help give them some courage."