Academic All-Star: Whitney Weber
Posted:
Updated: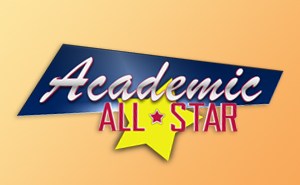 To say that Chiawana senior Whitney Weber is driven to succeed would be an understatement. She's a four-year starter on the Riverhawk softball team; she has made all conference.

She's also tenth in her senior class of 474 with a 3.9 GPA.

Her commitment to success was clear to coach Paul Antonovich when she and a teammate approached him in the off-season.

"They both came in and said we want to be leaders of the team. What do we do? And I said you need to not just say you want to be a leader, but you need to actually go out and show the part and if you're out there working hard and walking the walk, not just talking the talk, other people are going to follow and Whitney has done that," said Antonovich.

Whitney is the team's leadoff hitter. Coach Antonovich says even when she gets a single; it's considered a double with her speed.

But she says along with her desire to succeed, she likes to keep the mood light.

"Even though I am pretty competitive, I like to be really encouraging to the other players. Sometimes I'll get frustrated but I'll keep my smile on because I want to make sure that other people are pushing themselves and not getting down on themselves," says Weber.

Whitney heads to U.C. Colorado Springs to play soft-ball next year. She says she looks forward to the challenge at the next level.

"Really enjoy pushing myself and learning more so at Colorado Springs I'll be able to learn more. He'll push me to be a better athlete. I like to learn how to get better so it's kind of exciting for me," said Weber.