Republican Party Boosts Advantage by Redrawing Congressional Districts
Posted:
Updated: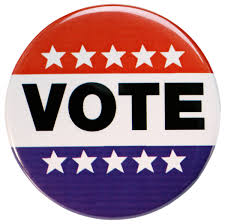 SEATTLE, WA - Analysts say the Republican Party has built an advantage for the upcoming midterm elections because of how it redrew congressional districts.
In Washington state however, that edge may not transfer, much like a handful of other states that redraw congressional districts using a bipartisan commission.
So far, it appears that the task of dividing Washington into Democrat, Republican and competitive districts is working out for most people.
The commission drew a map that concentrated most Democrat-leaning districts along the urban and suburban Puget Sound corridor and the Olympic Peninsula.
Two large Republican districts cover most of Eastern Washington.
The 8th District, which had been a swing district in the suburbs of Seattle, was expanded into central Washington to, essentially, make it a GOP stronghold. The 2nd District was also made stronger for Democrats by narrowing it to include left-leaning island counties.
The commission made the 1st District, which spans from suburban areas in King County to more rural areas of Snohomish, Whatcom and Skagit counties, to be competitive.
Democrat Rep. Suzan DelBene clinched the seat with 54 percent of the vote in 2012. President Obama won it with the same margin.
Under the current map, there are two districts that are considered competitive. After the 2000 redrawing, the state had three competitive districts out of nine.
Not everyone was happy with the commission's map in 2012. Vancouver resident John Milem, who was perhaps the only person to attend every redistrict public meeting, sued, contending the maps give too much power to King, Snohomish, Pierce, Thurston and Kitsap counties, which dominate seven of the state's 10 congressional districts. He also says the state Redistricting Commission split some cities and counties unnecessarily.
In Oregon, the 2010 election gave an evenly divided House of Representatives and a power-sharing agreement between Republicans and Democrats. The result was a redistricting process that left both parties relatively happy.
For the first time in a century, the state Legislature adopted new congressional and legislative maps that were not thrown out in court.
The new congressional map looks remarkably similar to its predecessor. It preserved the status quo, just moving a few boundaries to account for shifting populations. In the process, two districts got marginally more competitive for Republicans, but the GOP has failed to take advantage.
Democrats still control four of Oregon's five congressional districts, as they have after every election since 1996.