Kennewick Police Department: Daily Briefing: Sunday, April 6, 2014
Posted:
Updated: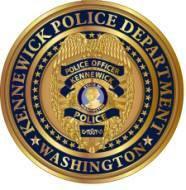 Sunday, April 6, 2014
A-Shift

Malicious Mischief/4000 Blk S Green St- Complainant reported the passenger window
to his company truck had been shot out with a bb gun. The truck was parked in his
driveway at the time of the incident. No suspect information.

Theft/5900 blk W Kennewick Ave- Complainant reported that an unknown suspect
entered his trailer and stole numerous hand tools. No witnesses or suspect information.

C-Shift

Theft from Vehicle/3500 blk W 3rd - Complainant reported that sometime between 1300
hours and 2000 hours today someone entered his unlocked vehicle, , parked in front of
the residence, and stole a Garmin GPS unit. He did not know the model or serial
number. No leads or suspects.

Assault DV/500 blk N Edison St- Officers responded for a reported disturbance between
male and female. On arrival the female was seen running out an apartment. She was
detained and Officers continued to another apartment where they found the front door
had been kicked in. After several announcements, a male exited the back room, he was
detained without incident. The investigation revealed, after an argument on the phone
the male returned home and the female would not let him back in the residence. After
about 30 minutes he kicked the front door in, and struck the female. He was arrested
and booked at the BCSO Jail.

Warrant Arrest/5900 blk W 4th Pl- Officers responded for a report that a female was at
the location with a warrant. The warrant was confirmed and she was arrested and
booked at Benton County without incident. .



If you have information pertaining to any of the crimes reported in the
Briefing, contact Kennewick Police at (509) 582-1351 or Tri Cities Crime
Stoppers at (509) 586-8477/ (800) 222-TIPS or
www.tricitiescrimestoppers.org
Kennewick Police Crime Prevention prepares the Kennewick Police
Briefing.

For more information contact Kennewick Police Crime Prevention at
(509) 582-1351.