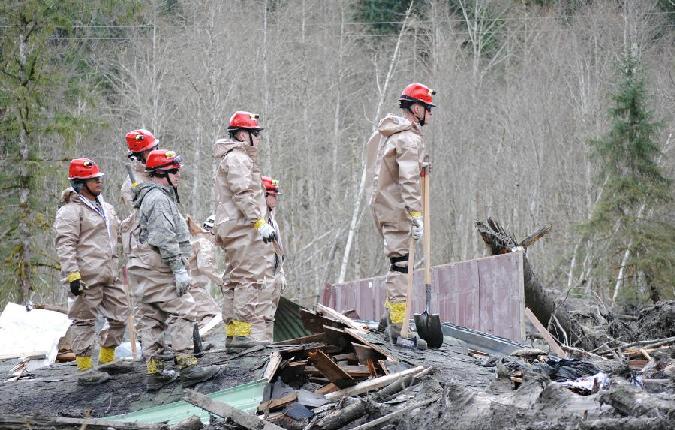 OSO, WA - Congresswoman Suzan DelBene says President Obama plans to visit the scene of Washington state's landslide later this month.
The Washington state Democrat says she talked with the president Tuesday about the Federal Emergency Management Agency's continued support as the area copes with the aftermath of last month's devastating slide.
Governor Jay Inslee confirmed the visit, saying it would take place on April 22nd, one month after the slide hit.
The death toll from the landslide that hit the Washington community of Oso has risen to 34. The Snohomish County medical examiner added one more person to the list of victims on Tuesday. The medical examiner is still working to identify four of the dead.
The county sheriff's office says a dozen people are still missing.
Three people injured in the mudslide are still at Harborview Medical Center in Seattle. The hospital says two men, a 37-year-old and an 81-year-old, are in serious condition and improving in the intensive care unit.
A 25-year-old woman, Amanda Skorjanc, is in satisfactory condition.
The hospital says a 58-year-old man injured in the slide was discharged Saturday and transferred to a rehabilitation care facility.