Avalanche on Mt. Everest Kills at Least 12 Sherpa Guides
Posted:
Updated: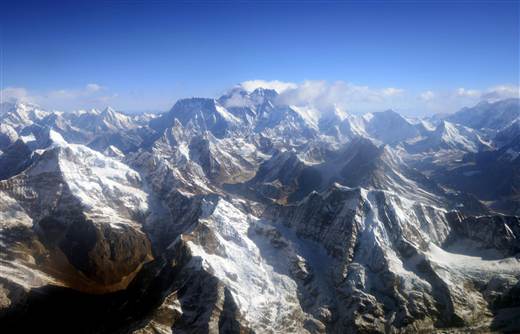 MOUNT EVEREST - The Nepal Tourism Ministry says at least 12 Sherpa guides have died, three are injured, and four are missing after an avalanche on Mt. Everest Friday morning.
An avalanche swept down a route used to ascend the world's highest peak, hitting just below Camp 2, making for the mountain's deadliest disaster.
The Ministry says several Sherpa guides had gone out early in the morning to fix the ropes for hundreds of climbers who were getting ready to scale the 29,000 foot mountain early next month.
Although it doesn't appear the Nepal Tourism Ministry has confirmed names, the website,
NepalNews.com
lists the following as the Sherpas killed in the avalanche; Mingma Nuru Sherpa, Dorji Sherpa, Ang Tshiri Sherpa, Nima Sherpa, Phurba Ongyal Sherpa, Lakpa Tenjing Sherpa, Chhring Ongchu Sherpa, Dorjee Khatri, Then Dorjee Sherpa, Phur Tempa Sherpa, Pasag Karma Sherpa, and Asman Tamang. Tri-Cities resident Michelle Gregory tells NBC Right Now the Dorjee Sherpa on this list is not her husband, the well known Mt. Everest guide who also lives in the Tri-Cities. Gregory says she has spoken with her husband today and he is safe, albeit distraught. Three of the Sherpa who died worked for him.

Nepal News lists the missing Sherpas as Tenzing Chottar Sherpa, Ankaji Sherpa, Pem Tenji Sherpa, and Ash Bahadur Gurung.

Before Friday's avalanche, the worst recorded disaster on Everest was on May 11, 1996, when eight climbers were killed in one day because of a storm near the summit. Six Nepalese guides were killed in an avalanche in 1970.