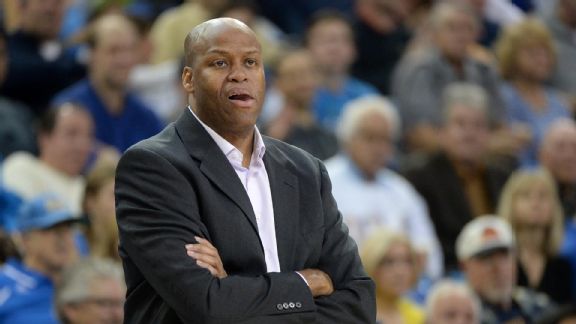 CORVALLIS
, OR-- Oregon State University fired men's basketball coach and brother-in-law of President Obama, Craig Robinson.
Hired in 2008, Robinson just finished his sixth season as coach of the OSU Beavers in March.
The team had a good season, but never made it to a single NCAA tournament under Robinson's six years of guidance.
OSU has not won an NCAA tournament game since 1982, and the athletic director Bob De Carolis said the team needs a fresh start.
"I came to the conclusion that we needed a fresh start. And that the most recent transfers certainly cemented that feeling, and once I made a decision I wanted to move quickly," De Carolis said.
The decision comes just five weeks after De Carolis issued a statement re-affirming that Robinson was staying with the team.
He did not give a reason why he changed his mind, but said he made the decision alone and he wants a coach that can win games.
Robinson still had three more years left on his contract and the university will pay him more than $4 million to end the contract early. There is no word yet on what is next for the former basketball coach.