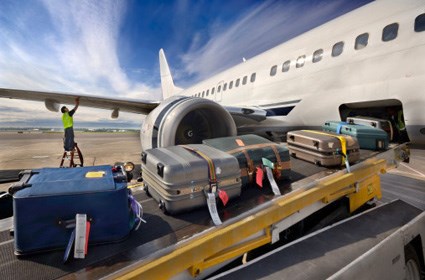 NBC RIGHT NOW-- A new, government report shows airlines make less money off your bags, but make up for it with other fees.
Airlines took in nearly $3.35 billion dollars from luggage fees last year.
That is down four percent from 2012, which is the steepest drop since airlines started charging for checked bags back in 2008.
The report shows this is because some passengers avoid bag fees by using airline credit cards or earning elite-level frequent-flier status, which allow for free checked bags. Others carry their bag on board and fight for space in the overhead bins.
Airlines had to start charging for other services to make up for their losses.
They collected $2.81 billion last year from fees for changing a reservation or ticket, a 10 percent increase since 2012.
Some are now even charging people for their carry on items.
In 2008, financially strapped American Airlines expanded the fees to checking a regular bag or two, and other carriers soon matched the move. That year, the industry's revenue from bag fees more than doubled, then doubled again the next year, and rose again in 2010.
Bag-fee revenue peaked at $3.49 billion in 2012 before falling last year.