A Dust Devil from Down Under
Posted:
Updated: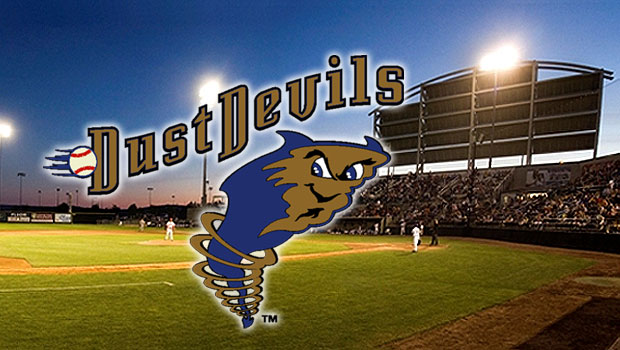 PASCO, WA - The makeup of minor league baseball teams is generally the same: most players are from America, while a handful are imported from Latin American countries and the Caribbean. But how about a player from a country where baseball is barely recognized?
Tri-City Dust Devils catcher Robbie Perkins is from Canberra, Australia. In a country where baseball isn't nearly as popular as cricket, rugby, or soccer, it took his family to get him involved.
"My Dad actually played and he got me into it when I was 7 years old," says Perkins. "One day said 'do you want to play baseball?', and I just went with it. My brother got drafted by the Yankees, so it's something I always wanted to do. A few people were like 'baseball, I didn't know that existed,' so it was different but they accepted it."
Besides calling innings "digs" and that baseball is played through clubs instead of local schools, Perkins says it's pretty much the same Down Under.
"The game itself is played almost exactly the same, a Western-style of baseball. The cultures are different, though: back home is more relaxed, the main difference here is that there's more fast food places to eat," laughs Perkins.
Off-the-field, it's been an easy transition, as well.
"One of the things Robbie does a great job of is his overall personality, he's very outgoing," says Dust Devils Manager Drew Saylor. "Being a catcher, it helps him out with communication, so he fits in pretty well. Almost seamlessly, actually. The difference is just the accent and how he uses the English language, but other than that he's able to communicate effectively and very well."
So even though Australia only has about 5000 baseball players, it looks like Tri Cities got one of the good ones.