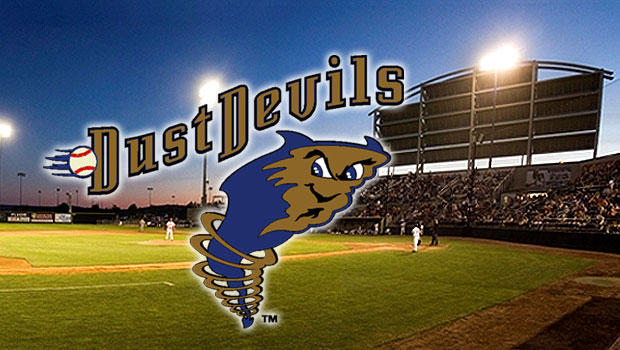 PASCO, WA - The Tri-City Dust Devils couldn't muster enough offense to keep up with the Boise Hawks as they suffered an 8-3 loss Wednesday night at Gesa Stadium. The Hawks (9-11) hit their fifth home run of the series in the win.

Tri-City (8-12) starter Ryan Warner (1-1) struggled through 3 1/3 innings, allowing four runs on five hits and four walk. Warner struck out a pair of Boise batters in the loss.

Tri-City tried to rally in the ninth inning. First baseman Roberto Ramos collected his first professional hit and RBI for the Dust Devils in his debut. Outfielder Richard Prigatano also drove in a run in the ninth inning, but the late rally stalled.

Dylan Thompson was strong for Tri-City. Thompson pitched 2 1/3 scoreless innings in relief and only allowed a hit and a walk with three strikeouts.

Hawks third baseman Jesse Hodges hit his third homer in the last two nights. Hodges went 2-for-5 on the night with two RBIs.

Boise starter Erick Leal (2-2) was great in six innings. Leal allowed just one unearned run on five hits with a walk and a strikeout in a winning effort. These two teams will wrap up their five-game series on Thursday night at Gesa Stadium.