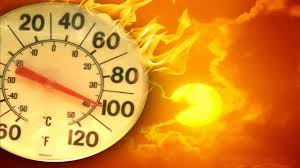 NBC RIGHT NOW-- It is an issue every summer when temperatures rise and now yet another child has died in America after being left in a hot car.

Police in Connecticut said someone left the 15-month-old boy unattended in the backseat of a car Monday night for an extended period of time in temperatures of 88 degrees.

With temperatures now hitting the triple digits in our region and across the nation, Safe Kids Worldwide president and CEO, Kate Carr wants parents and caregivers to remember to "ACT".

A: Avoid heatstroke-related injury and death by never leaving your child alone in a car, not even for a minute. Make sure to keep your car locked when you are not in it so kids do not get in on their own.

C: Create reminders by putting something in the back of your car next to your child such as a briefcase, a purse or a cell phone that is needed at your final destination.

T: Take action. If you see a child alone in a car, call 911. One call could save a life.

Also think twice before you leave your pet in the car or you could get in some legal trouble.

Police said if you see an animal in a car that is in distress, call 911 and explain to the dispatcher the animal's conditions.

Officers respond to these calls all the time when temperatures are above 70 degrees.

City police, county deputies and animal control can all issue animal endangerment or animal cruelty citations.

These charges can lead to a year in jail and a $5,000.00 fine.