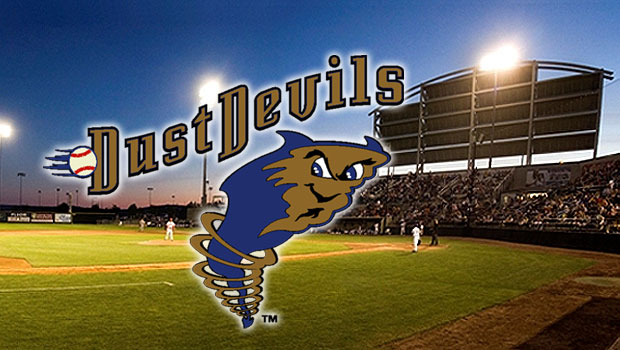 The Tri-City Dust Devils gave up three walks, threw three wild pitches and allowed five runs in the sixth inning in a 6-4 loss to the Spokane Indians Friday Night at Gesa Stadium. For the second straight night the Dust Devils (11-17) held an early 2-1 lead over Spokane (20-8), but they weren't able to hold on to that lead.

The Dust Devils made a surge in the ninth inning. Shortstop Josh Fuentes and right fielder Richard Prigatano both walked before a two-run double from third baseman Shane Hoelscher cut the Indians lead to 6-4. But the rally stalled there.

Center fielder Marcos Derkes shined offensively for the Dust Devils. Derkes went 2-for-3 and scored two runs. He was also hit by a pitch and had a stolen base.

Tri-City starter Blake Shouse (1-3) looked to be in top form prior to the sixth inning. He finished the night after 5 1/3 innings, allowing four runs on five hits and two walks. He struck out two while he took the loss.

Derek Thompson (2-4) lasted five innings in his start for the Indians. He allowed two runs on six hits and had six strikeouts in the win.