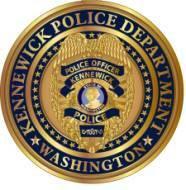 Kennewick Police Department
July 18, 2014 Mike Blatman, (509) 582-1351
9:33 AM
Gas Theft Arrest
Case Number: 14-21658
Date and Time of Incident: Past 30 days
Location of Incident: 2720 S Quillan St- Kennewick
Victim's Name: Multiple Age
Defendant's Name: Shawn M Keeter Age 36

Summary of Incident: Over the past 30 days there have been multiple reports from throughout the Tri Cities area of larger size vehicles and vans parked in public areas overnight that have had large amounts of fuel taken. Kennewick Police Officers were able to identify a possible suspect vehicle, a 1979 Linde Travel Trailer with a California License of 5N1R194 as being involved in the thefts. Enough information was developed and KEETER was arrested in connection with two of these thefts in Kennewick after being located at the Richland Wal Mart store on July 16th. A search warrant was obtained and evidence recovered which indicates the vehicle was used in larger scale gas thefts. This information has been shared with other local law enforcement agencies who have received similar reports.
Anyone who has information concerning these thefts is asked to call Kennewick Police or their local law enforcement agency or Tri Cities Crime Stoppers if they wish to remain anonymous.