Missing Dundee Mom Jennifer Huston Found Dead
Posted:
Updated: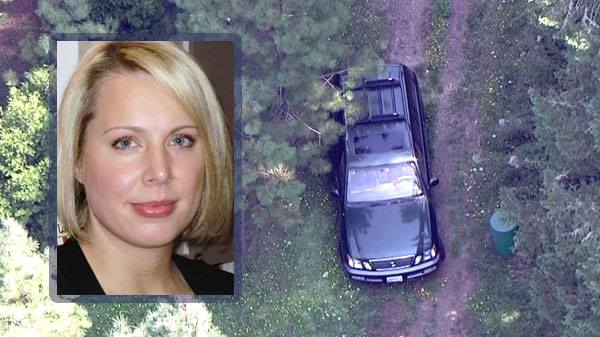 Missing Dundee mom Jennifer Huston has been found dead.
KGW.COM
- Missing Dundee mom Jennifer Huston has been found dead, near a remote dirt road in Yamhill County, police said.
The vehicle was parked in a grove of trees near Southeast Gopher Valley Road, just off Highway 18. After a tip from a viewer, KGW's Sky-8 helicopter spotted the SUV and aerial photos showed that the license plates matched that of Jennifer Huston's. It was unclear if anything was inside the vehicle.
The area resident told KGW a neighbor spotted the green SUV that matched the description of Huston's vehicle Tuesday morning and alerted police. The person was apparently walking their property after noticing that a chainlink fence had been haphazardly moved.
Police have not yet confirmed any details regarding the Huston case, but did announce that they would be holding a 3 p.m. press conference.
Huston, 38, has been missing since the evening of Thursday, July 24. She left home to run errands and seemed a little stressed out, according to her husband, Kallen Huston.
Police put together a timeline based on the facts and evidence they were able to collect so far. Huston left home around 5:45 p.m., withdrew a small amount of money from at ATM at the First Community Credit Union around 6 p.m., bought snacks and sleeping pills at a local Rite Aid and then gassed up her SUV at the Newberg Circle K at 6:10 p.m. Her cell phone stopped working at 6:25 p.m. No one has heard of her since.
Police were able to obtain surveillance video from the bank and gas station. Investigators who studied that video said they were confident Huston was the only person in the vehicle when it pulled up.
Huston was driving a dark green 1999 Lexus SUV with Oregon License number WXH 011. She was wearing black yoga pants with a black zip-up sweatshirt and Nike tennis shoes that were black and pink.
(See missing person flyer attached below.)
Kallen said Jennifer had been complaining about a headache the three days before she vanished, but she did not have any other known health issues.
Jennifer and Kallen have two young sons, ages 2 and 6, whose birthdays are both in September. The couple also had big plans to celebrate their 10-year wedding anniversary on August 14. Huston's family said she was a dedicated wife and mother, and would never have left on her own.
Anyone with information that may help investigators was urged to call the Newberg-Dundee Police Department at 503-538-8321.