Severe Thunderstorms Hit Eastern Region of Washington
Posted:
Updated: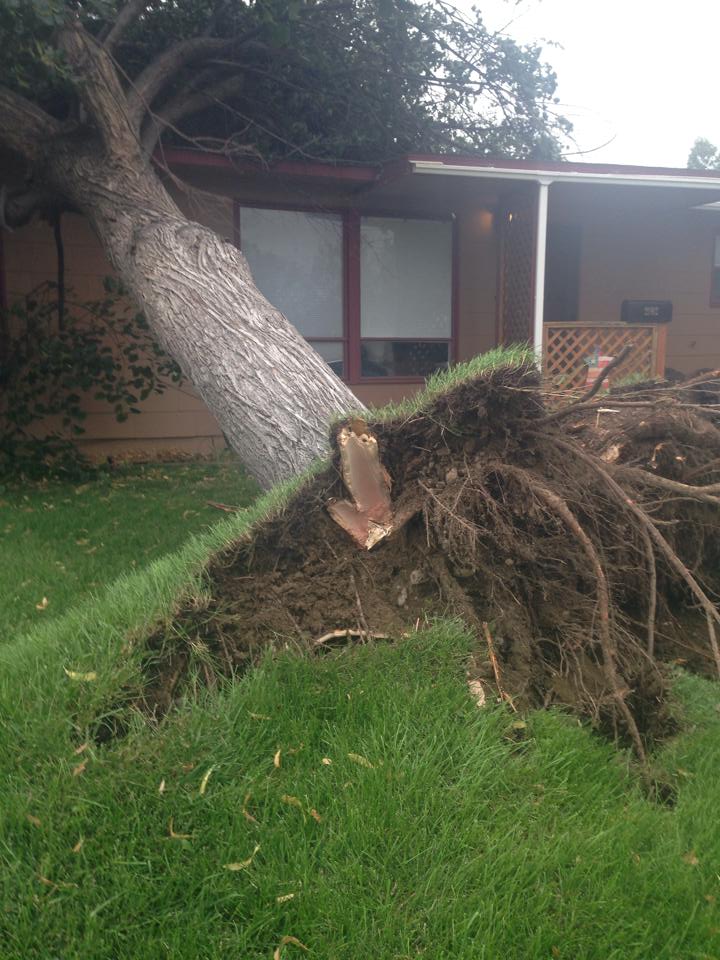 Severe thunderstorms on Tuesday uprooted this large tree in North Richland. COURTESY: Aimee Marie Fournier-Plante
NBCRightNow.com
- The National Weather Service on Tuesday issued a severe thunderstorm watch for parts of Eastern Washington.
The watch was issued for all of Benton, Franklin, Yakima, Walla Walla, Kittitas, and Klickitat counties. The watch will expire at 8 p.m. Tuesday night.
A warning was issued for parts of Benton, Franklin, and Walla Walla Counties Tuesday afternoon. It expired at 4 p.m. A watch means that the potential exists for Large hail and damaging winds. A warning means that a storm is occurring or is imminent.
Wind, hail, rain, and lightning have been reported throughout the area. We've also received photos of uprooted trees and flipped patio furniture.
You can send in your photo to News@NBCRightNow.com