Academic All-Star: Jacquie Deichman
Posted:
Updated: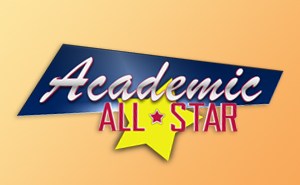 Hanford's Jacquie Deichman lives for her time with her Falcon team. The Hanford soccer senior group is extra special for Deichman: she's played with a handful of her teammates since the first grade.
"I just love the teammates and being involved with the team; you get really close," says Deichman. "We started in the first grade on a team called the Red Dragons, and then my dad coached us a couple of the years and then we all went to Hanford and we play together still. So it's been 11 years playing on the same team and we've developed really good friendships."
Over the years, she's become the matriarch of the group.
"They call me the team mom," laughs Deichman. "I take care of everyone and make sure everyone is doing good and keep them positive. I think it's pretty fitting and I want us all to be a family."
"We joke with her, even from the summer when--I mean I'm, a first year coach--right away it was really obvious that she really took over as team mom. She really puts everyone else above herself and that's something you really need as a senior for those younger girls to look up to," says coach Kaylie Winston.
She hopes to spend the rest of her life continuing to take care of people as a nurse.
"I think you just get to be around people and help people and you're not at a desk all day. So I like helping people and being in the medicine field."
But for now it's the Falcons who are the lucky one that she's in charge of.