Yakima County Sheriff's Office
Posted:
Updated: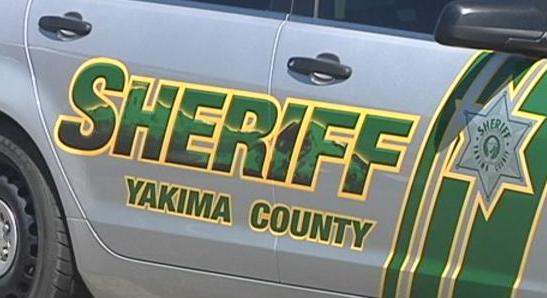 *************Sheriff Press Release*************
On 02-03-2015 at about 1550 hours Yakima County Sheriff's deputies responded to the area of Dekker Rd and Houghton Rd adjacent to an orchard in the Zillah area regarding suspicious circumstances. A caller reported that an abandoned vehicle had been located with a window broken out and blood on the passenger seat. Responding deputies noted that the report was accurate and that the amount of blood on the passenger seat was significant. The vehicle was a green 1999 Ford Mustang with Oregon plates.
The vehicle was brought to YSO as potential evidence and a spent bullet was found inside the vehicle. Investigators were able to contact the last known owner in Oregon who provided the name of the person she had sold the vehicle to. The new owner was identified as a 24 year old male named Antonio Hernandez-Ledezma of Boardman, Oregon who was last known to have driven to Yakima County to sell the car. Investigators determined that Mr Hernandez-Ledezma was last seen getting into the passenger seat of the car after letting the 'potential buyer' get into the drivers seat to test drive the car. Mr Hernandez-Ledezma has not been seen since although the bloody vehicle was located abandoned.
In the early morning hours of 02-05-2015 Yakima County SO detectives arrested an 18 year old male from Outlook for murder. The suspect has acknowledged shooting and killing Mr Hernandez-Ledezma. The location of the body of Mr Hernandez-Ledezma remains unknown.
A Washington State Patrol crime laboratory team will be coming to Yakima to further inspect the vehicle involved.
Next of kin has been notified.
Anyone with information about this case is asked to contact the Yakima County Sheriff's Office at 509-574-2500. Anonymous tips can also be called into Crime Stoppers of Yakima County at 509-248-9980 or 800-248-9980. Tips can also be emailed to Crime Stoppers of Yakima County at
yakima.crimestoppersweb.com
.