Kennewick Police Department - Drive-by Shooting
Posted:
Updated: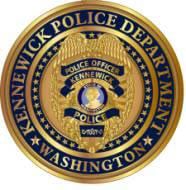 Kennewick Police Department
FOR IMMEDIATE RELEASE FOR MORE INFORMATION CONTACT:
February 9, 2015
PIO Sergeant Ken Lattin
8:57 AM
(509) 582 –1316 Cell (509) 52
8-9131
Choose an item.
Case Number:
KPD 15-03867
Date and Time of Incident:
02-06-15, 2049 hours
Location of Incident
:
900 S Gum St, Kennewick, WA
Reporting Person Name:
Anonymous
Address
Victim's Name:
Steven Randolph
Age
63
Do not release name if a juvenile, victim of sex offense or request by victim.
Address:
900 S Gum St, Kennewick, WA
Defendant's Name:
Choose an item.
Do not release name if a juvenile
.
Address:
Summary of Incident
:
On 02-06-15, at approximately 2049 hours, Kennewick Police responded to several reports of a drive-by shooting in the area of West 10th Avenue and South Gum Street.
Detectives and Patrol Officers arrived at the scene and located what appeared to be evidence of a shotgun shot from close proximity of the victim's home. Further investigation revealed from a nearby surveillance system shows what is believed to be a male discharging the shotgun on the property and then is seen running south towards the intersection of West 10th Ave. and South Gum St.
This case has been turned over to the Kennewick Police's Detectives Division for further investigation.
If someone has information that they would like to provide while remaining confidential, they may call the Crime Stoppers line at 586-TIPS (8477), 1-800-222-TIPS (8477) or visit
www.tricitiescimestoppers.org