Academic All-Star: Walla Walla's Starting Five
Posted:
Updated: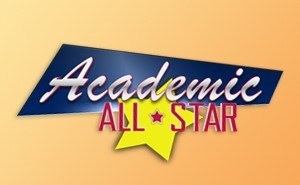 For the first time in 25 years, the Walla Walla Lady Blue Devils are heading to the basketball state tournament.
"It feels really good because we've never gotten this far, and it's always been our dream," said Walla Walla senior Mikayla Ferenz.
The state-bound squad is led by five starting seniors, twins Mikayla and Kate Ferenz, Madi Doepker, Maddie Sirmon, and Kendall Davis. Combined, these five average a 3.78 GPA.
"I just think it's impressive that we're really smart about the game, but also, we're really smart about school," said Kate Ferenz. "I think it goes hand in hand."
Head coach Chris Ferenz says he's lucky to coach a group who excels both on and off the court.
"We run a lot of stuff and they're just a very bright group," he said. "They can handle it all. They can make in-game adjustments."
This year's girls' basketball team is a special one. Most of the seniors have played together since sixth grade, and getting to a state tournament has always been the end goal.
"We've been talking about it since we were little girls," said Madi Doepker.
Kate Ferenz says that at the team's first practice at the AAU level, they said their goal was to get to state one of the four years they played in high school.
"It's definitely an honor," she said. "And it's definitely long-awaited."
Along with one other senior, guard Grace Kennedy, the rest of the Wa-Hi team is young. The bench is made up of three juniors and the rest of the chairs belong to freshmen.
"I think it's really cool to have the chance to leave a legacy with the younger girls," said Mikayla Ferenz.
Coach Ferenz said it's one of the things he's most proud of about his seniors.
"They've really done a tremendous job of leading the younger girls," he said. "There are times where the group on the bench can play just as tough as the older girls on this team, and I think that really speaks to their leadership abilities."
The Walla Walla girls play Todd Beamer in the quarterfinal mmatch upthis Thursday at the Tacoma Dome. They're ready to show the West Side what they bring to the table, as well as have more time to play together as a team.
"I definitely want to bring home the wins and put some new cards up on the Walla Walla gym walls," said Mikayla Ferenz.
Doepker added, "We just have so much fun together. We're such a close group, and it's great that we get to keep playing another week of basketball as a team."
Before last Saturday's state regional game, Coach Ferenz gave one last piece of wisdom to the team.
"I told them before the game that I really want you guys to win so that I can spend another week with you."