Hanford Whistleblower Reacts to Settlement with AECOM
Posted:
Updated: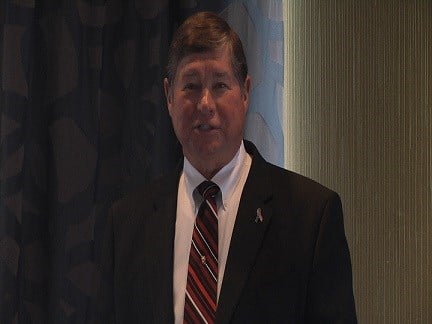 Tamosaitis said the last five years have been miserable, even battling depression at times. However, he stands firm in his belief and explained his wife helped him through the tough times.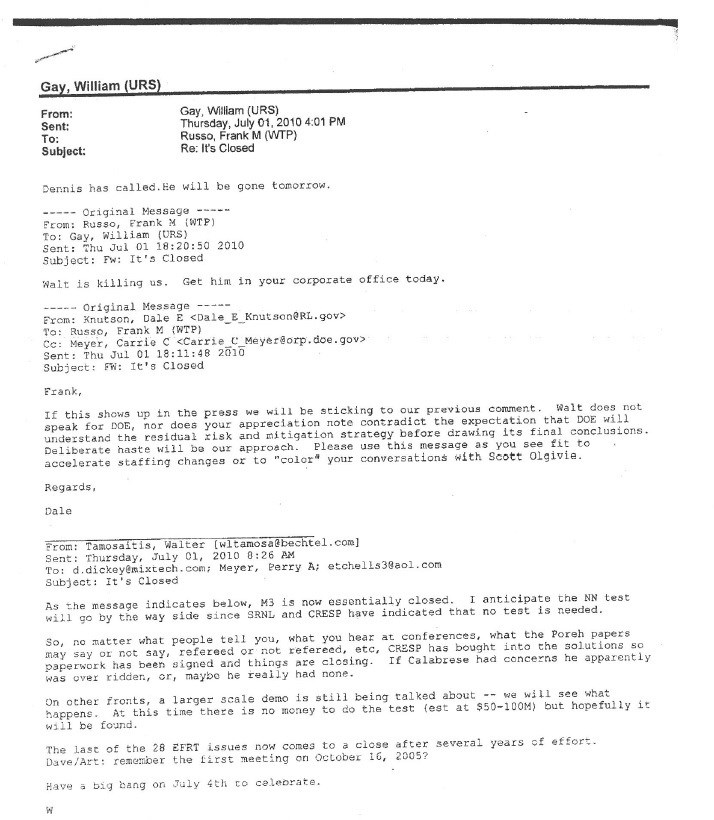 During Thursdays press conference, Tamosaitis and his lawyers suspected AECOM was quick to settle, because they did not want to deal with the ongoing issue.
Tri-Cities

Tri-Cities News

More>>

A Hermiston man has spent most of his time at a hospital in South Africa this month after his daughter and grandson were trampled by a giraffe on September 3.

More >>

A Hermiston man has spent most of his time at a hospital in South Africa this month after his daughter and grandson were trampled by a giraffe on September 3.

More >>

A Washington father and former pastor entangled in a child sex sting has been sentenced to nearly five years in prison.

More >>

A Washington father and former pastor entangled in a child sex sting has been sentenced to nearly five years in prison.

More >>

KENNEWICK: The #metro movement spread virally in October 2017 as a hashtag used on social media -- hashtag me too. The movement is bringing awareness to sexual assault and harassment cases -- especially in the workplace It led to many High-Profile cases that have been making headlines for months, and that's encouraged even more people to come forward with their own stories. Every week it seems as though there's a new case to report on, so now -- there seems to be some changes with h...

More >>

KENNEWICK: The #metro movement spread virally in October 2017 as a hashtag used on social media -- hashtag me too. The movement is bringing awareness to sexual assault and harassment cases -- especially in the workplace It led to many High-Profile cases that have been making headlines for months, and that's encouraged even more people to come forward with their own stories. Every week it seems as though there's a new case to report on, so now -- there seems to be some changes with h...

More >>

It's been a summer of fires in Kennewick's Zintel Canyon, and now residents are wondering what's starting them.

More >>

It's been a summer of fires in Kennewick's Zintel Canyon, and now residents are wondering what's starting them.

More >>

Kennewick Professional Firefighters announced on their Facebook page that the Kennewick Fire Department is one of the recipients of the SAFER Grant through FEMA.

More >>

Kennewick Professional Firefighters announced on their Facebook page that the Kennewick Fire Department is one of the recipients of the SAFER Grant through FEMA.

More >>

Grant County Health District took samples on Monday September 17th to test for the spread of blue-green algae in Moses Lake.

More >>

Grant County Health District took samples on Monday September 17th to test for the spread of blue-green algae in Moses Lake.

More >>

KENNEWICK, WA- In her nearly 80 years of life, Shelagh Moore has spent a majority of it out on the dance floor. Born and raised in England, Moore began dancing at 4 years old. At 16, she started what would become a 50 year career in dance. Thirty of those years would be spent as a professional performer. During that time she would travel throughout London, Spain, and even to Paris where she performed at the famous Moulin Rouge. "They were auditioning for dancers in Paris,...

More >>

KENNEWICK, WA- In her nearly 80 years of life, Shelagh Moore has spent a majority of it out on the dance floor. Born and raised in England, Moore began dancing at 4 years old. At 16, she started what would become a 50 year career in dance. Thirty of those years would be spent as a professional performer. During that time she would travel throughout London, Spain, and even to Paris where she performed at the famous Moulin Rouge. "They were auditioning for dancers in Paris,...

More >>

A 17-year-old is recovering from non-life threatening injuries after driving their Honda Civic into the back of a Pasco School District bus on Wednesday afternoon.

More >>

A 17-year-old is recovering from non-life threatening injuries after driving their Honda Civic into the back of a Pasco School District bus on Wednesday afternoon.

More >>

Kennewick Police and Tri-Cities Crime Stoppers are looking for a 40-year-old Dustin Edward Kuykendall.

More >>

Kennewick Police and Tri-Cities Crime Stoppers are looking for a 40-year-old Dustin Edward Kuykendall.

More >>

Three millennials with a vision of a healthier community have opened up one of Yakima's only health bars.

More >>

Three millennials with a vision of a healthier community have opened up one of Yakima's only health bars.

More >>