Homicide investigation closes westbound I-90 near Ritzville
Posted:
Updated: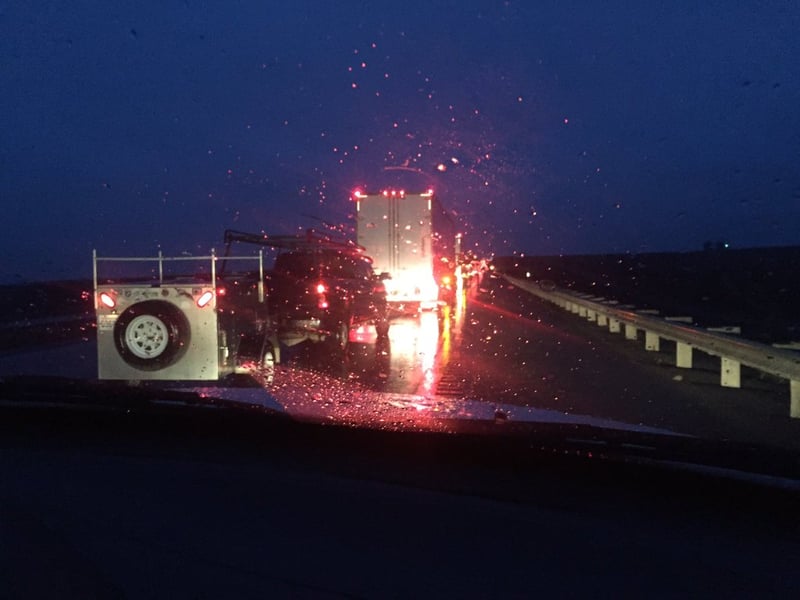 Backup along I-90
UPDATE: RITZVILLE, WA - An update from the scene near Ritzville.
The suspect has been identified as 33-year-old Manuel Argomaniz Camargo. He is the father of the 3-year-old he had with him, and the victim is the child's mother. They are from the Chicago area.
Interstate 90 is now back open.
____________
Previous coverage:
Law enforcement closed down westbound lanes along I-90 near Ritzville Tuesday morning because of a homicide investigation. WSP has confirmed that a suspect is in custody.

The witness told our sister station, KHQ that he was driving along I-90 just after 3 a.m. He pulled over because he saw a man and a child who appeared to be 3-years-old, standing on the side of the road. He wanted to see if they were okay. When he tried to approach the man and the child, they took off on foot. He then walked over to what he assumes was their car, parked on the side of the road. The passenger window was smashed in and that's when he saw a woman's body, lying naked in the road with a screw driver in her heart. He immediately called police.

The man told KHQ there was also a trucker who pulled over and was able to confirm the same details with police.

The Washington State Patrol said they have taken a man in his mid-twenties into custody. They believe he had some sort of relationship with the woman who was also in her mid-twenties. The toddler has been taken to the sheriff's office.
Troopers closed down westbound lanes of I-90 between Hwy 21 and Deal Rd. They were rerouting traffic onto Highway 21 for about 10 miles.