Richland family of UW student fatally assaulted creates Go-Fund-Me and wishes to start scholarship in her honor
Posted:
Updated: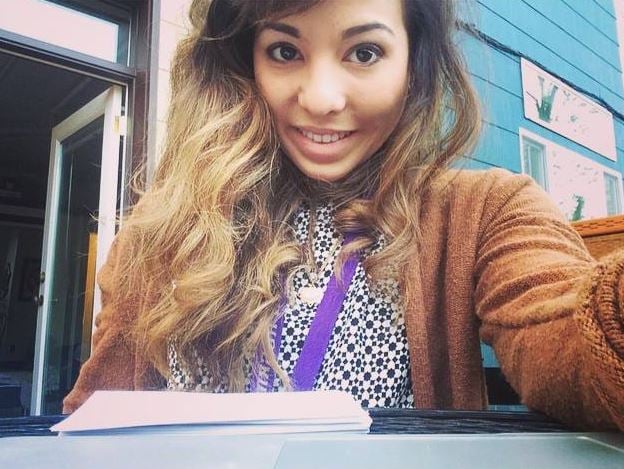 Straalsund died on Tuesday from her injuries and police in Seattle say they are now investigating this case as a homicide.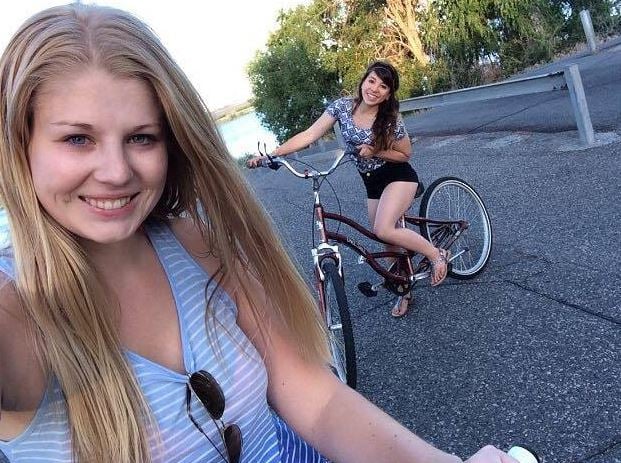 Straalsund died on Tuesday from her injuries and police in Seattle say they are now investigating this case as a homicide.
UPDATE:
RICHLAND, WA- A "Go-Fund-Me" page has been set up in honor of Katy Straalsund. Her family posted this statement on the site:
"Katy Straalsund was a beautiful, intelligent and caring daughter, sister and friend with a bright future ahead of her. She was to graduate with honors in Speech & Hearing Sciences at the University of Washington this summer and had been recently accepted into a teaching abroad program in Barcelona, Spain. Upon returning from Spain, Katy had a goal of completing graduate studies in Speech/Language Pathology. She had a passion for the science of the brain, and planned to further her studies in order to explore neurological communication disorders.

On the first day of Spring 2016, Katy was brutally beaten and strangled in a senseless act of domestic violence, which resulted in a severe brain injury. She was taken to Harborview Medical Center to where she received the best care possible by an incredible talented and compassionate team of professionals. Our entire family was with her in the hospital and despite our prayers, tears, and hope, Katy was pronounced brain dead on March 22, 2016. She was only 22 years old. It seems impossible and we are all devastated by our loss.

Even in passing Katy was a helpful soul and in accordance with her wishes, Katy's organs were donated so that others will have hope and a new life. We are grateful for this gift and we are thankful to the police, emergency response units, and healthcare professionals who gave us two last days with Katy to celebrate her life and try to find some meaning in such a tragedy. We are committed to honoring her and helping her change lives and realize her dreams.

This site was created by her family, including her parents and siblings. We hope this site will allow Katy to continue on to her next adventure. This fall, we are planning a family memorial to take some of Katy's remains to spread across the mountains in Spain, a place where she was drawn to both physically and spiritually. If funds in excess of our goal are received, we will make a donation in Katy's name to the Washington State Coalition against Domestic Violence to help prevent and support victims and families who have suffered at the hands of domestic violence. We are also pursuing establishing a scholarship in her name at the University of Washington."
You can find the page by clicking here.
----------------------------------------------------------------------------
PREVIOUS:
SEATTLE, WA- NBC Right Now has received charging documents from King County that lay out a horrific domestic assault involving two Richland natives.
According to the documents and Seattle Police, 21-year-old Casey Henderson allegedly beat, choked and ultimately killed his 22-year-old girlfriend on Sunday.
Officers tried to get someone to answer the door at the apartment Henderson was inside after a neighbor heard a woman screaming and called 911.
Police ended up breaking down the door after one officer saw Henderson choking the victim through a side window. The two went to the University of Washington.
According to interviews with detectives, Henderson admits the two bought and took LSD that day without sleeping. Henderson began to beat her because he thought she was, "plotting against him".
A friend of the victim, 22-year-old Katy Straalsund told NBC Right Now she loved school. Straalsund attended River's Edge in Richland, Columbia Basin College and the University of Washington for Arts and Science.
In fact, she planned on going to Barcelona to teach kids this coming September. Her friend Kiley Snell says they worked together for over five years, first at Orange Julius in the mall and then eventually at Starbucks in Richland.
Snell admired Straalsund, she said there was always a positive vibe around her. Straalsund had goals and was extremely motivated and driving to help children. "She also loved to cook and always talked about what she wanted to create next. She was always there for me when I was down and always knew the right things to say to cheer people up," Snell explained. "If she had a dream, she would chase after it without holding anything back," Snell concluded.
Straalsund died on Tuesday from her injuries and police in Seattle say they are now investigating this case as a homicide.
Henderson is being held on first degree murder charges on $2 million dollars bail.
---------------------------------------------------------------------------------------------------
PREVIOUS:
SEATTLE (AP) - Officials say a 22-year-old woman who attended University of Washington has died and her boyfriend is in jail on $1 million bail.

Harborview Medical Center spokeswoman Susan Gregg says the woman died Tuesday afternoon at the hospital.

Police say officers responded to a disturbance call Sunday in the University District area of Seattle. When they arrived, police say they heard people arguing, looked through a window and saw a man assaulting a woman.

Officers say they forced open the door and pulled a 21-year-old man off the victim.

Officers performed CPR on the woman until medics arrived and took her to the hospital.

The suspect, who is also a UW student, is now facing homicide charges, which are expected Wednesday.