Park official: 1 climber likely dead on Rainier
Posted:
Updated: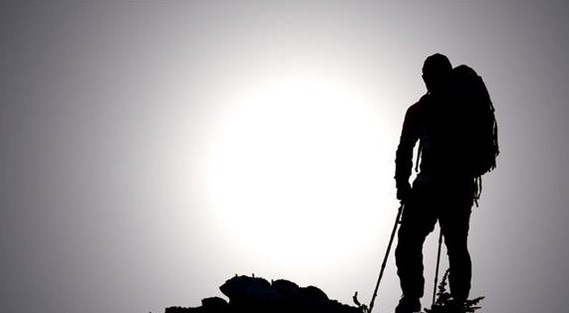 Park official: 1 climber likely dead on Rainier
MOUNT RAINIER NATIONAL PARK, Wash. (AP) - The Latest on the rescue on Mount Rainier (all times local):

1:18 p.m.

A park official says one climber has likely died from hypothermia on Mount Rainier after he and his climbing partner were caught in a winter storm over the weekend.

Mount Rainier National Park spokeswoman Patti Wold says rescue crews have not yet been able to reach the 58-year-old man from Norway. He and a 41-year-old Canadian woman took shelter at about 11,000 feet when a fierce winter storm hit the mountain Saturday night.

Wold says other climbers on Sunday saw the woman descending the mountain and escorted her to Camp Muir, the 10,188-foot base camp. She's doing OK and will be taken to a local hospital.

A snowshoer who got caught in the storm is also doing OK. He set off a distress signal from his personal beacon Saturday night, but managed to reach Camp Muir on his own the next day.

A Chinook helicopter crew and others were working Monday to reach the climbers and snowshoer.

10:52 a.m.

Crews are working to rescue two climbers and a snowshoer off Mount Rainier after they were caught in a weekend storm.

Park spokeswoman Patti Wold says a Chinook helicopter crew will try again Monday to reach them after extreme weather conditions kept rescuers off the mountain Sunday.

Wold says a 26-year-old man from Lacey, who was snowshoeing alone, is in stable condition at Camp Muir. One of two climbers in a separate party is also in stable condition at the 10,188-foot camp. The climber's partner is higher up the mountain, and his condition wasn't available.

Park officials began looking for the two climbers on Sunday after others reported seeing their overnight gear on the mountain but not them. The climbers had set out Thursday to summit the 14,410-foot glaciated peak.

In a separate incident, the park received signals from a spot locator beacon Saturday night that belonged to the snowshoer.
(Copyright 2016 The Associated Press. All rights reserved. This material may not be published, broadcast, rewritten or redistributed.)